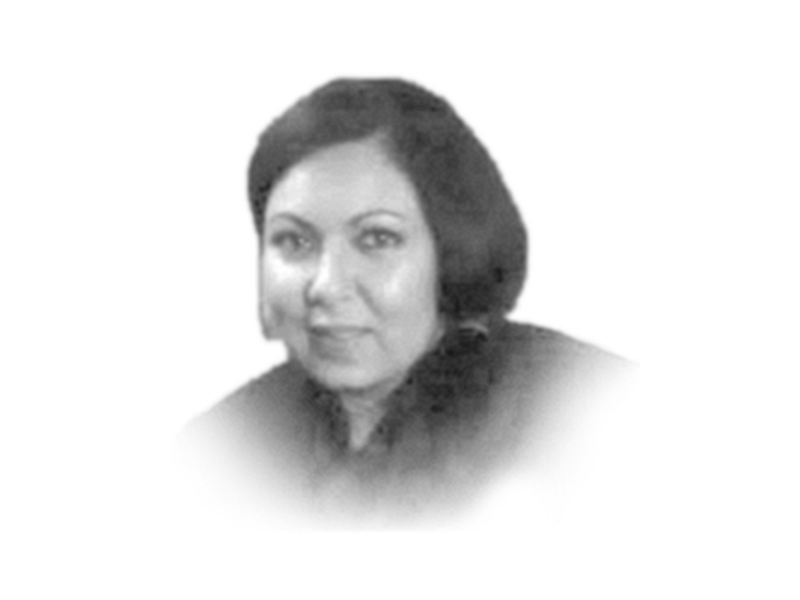 ---
The Pakistani delegation, comprising around 20 officials, which headed to Bonn to attend this year's UN Climate Change Conference or COP23 came under a cloud of controversy in the local media, with questions being raised about who was allowed onto the delegation and on what basis the 'party' badges were given. These are in fact petty issues as other developing countries like Brazil are much more generous with their badges, encouraging students, activists, indigenous peoples and civil society representatives to be a part of their team.

I think the more important question is that of content. This year's large Pakistan pavilion, which was a big improvement to the previous years' one-desk shows, saw little activity other than showing documentaries. Surely we, the fifth most populous country in the world, have a lot to showcase to the world? What about our much-touted Quaid-e-Azam solar park and the new wind projects coming up in Sindh and our new marine protected areas?

I attended a side-event in Bonn where Tariq Banuri, the new head of Pakistan's Global Change Impact Studies Centre, spoke about how Pakistan has a new renewable energy policy in place and is already doing quite a bit to cut emissions domestically. The country, as pointed out by him, has started an ambitious afforestation project, the Billion Tree Tsunami, and that the Green Pakistan Programme also offers promise in offsetting huge amounts of carbon dioxide.

In fact, Pakistan has learnt good lessons from the successful Billion Tree Tsunami, which can be shared globally. COP23 would have been a great place to showcase these efforts to over 20,000 delegates from all over the world, but the official delegation did not include any provincial representation. As Kashmala Kakakhel, an independent climate finance expert, put it: "We should not let domestic politics overshadow showcasing our achievements internationally". At next year's conference, Pakistan should be well prepared with a full agenda of activities to hold at its pavilion, showing off its efforts in rescue and relief, agricultural improvements, afforestation and renewable energy.

Inside the negotiations, there is a lack of competency when it comes to Pakistan's participation in streams like finance, loss and damage, national adaptation plans, pre-2020 commitments and the implementation of the Paris Agreement as these conferences are becoming increasingly technical. For example, our federal minister for climate change, the head of our delegation, could not answer a simple question about the relevance of Nationally Determined Contributions (NDCs) which are essentially the building blocks of the Paris Agreement. Pakistan needs to take the climate change ministry more seriously.

What happened to the Climate Change Authority that was supposed to be set up this year and was to be staffed by climate change specialists who could do this job adequately? A Pakistani official told me on the condition of anonymity, "We just don't have the capacity — we are trying our best to cover all the streams of negotiations but officials in the ministry keep being posted in and out and it takes time to build up expertise". As we all know, it is actually the Foreign Office with its institutional memory that leads these international negotiations but they will not be implementing the Paris Agreement that will come into force from 2020 onwards.

At Bonn, there were some prominent people from Pakistan's civil society present (as observers on NGO badges) like the ex-deputy director of UNEP, Shafqat Kakakhel, the former chairman NDMA, General Asghar Nawaz and member of the Global Military Advisory Council on Climate Change, General Tariq Ghazi but they were not utilised effectively. "While the world is highlighting the importance of the role of civil society and using overflow delegates to assist party delegates, Pakistan chooses to sideline its civil society. The gender component in the delegation was also missing," says Aisha Khan who was attending COP23 as an observer.

To benefit from these global negotiations, Pakistan must bring in specialists who can articulate the country's position and coordinate with one another.

Published in The Express Tribune, November 26th, 2017.

Like Opinion & Editorial on Facebook, follow @ETOpEd on Twitter to receive all updates on all our daily pieces.
COMMENTS (1)
Comments are moderated and generally will be posted if they are on-topic and not abusive.
For more information, please see our Comments FAQ