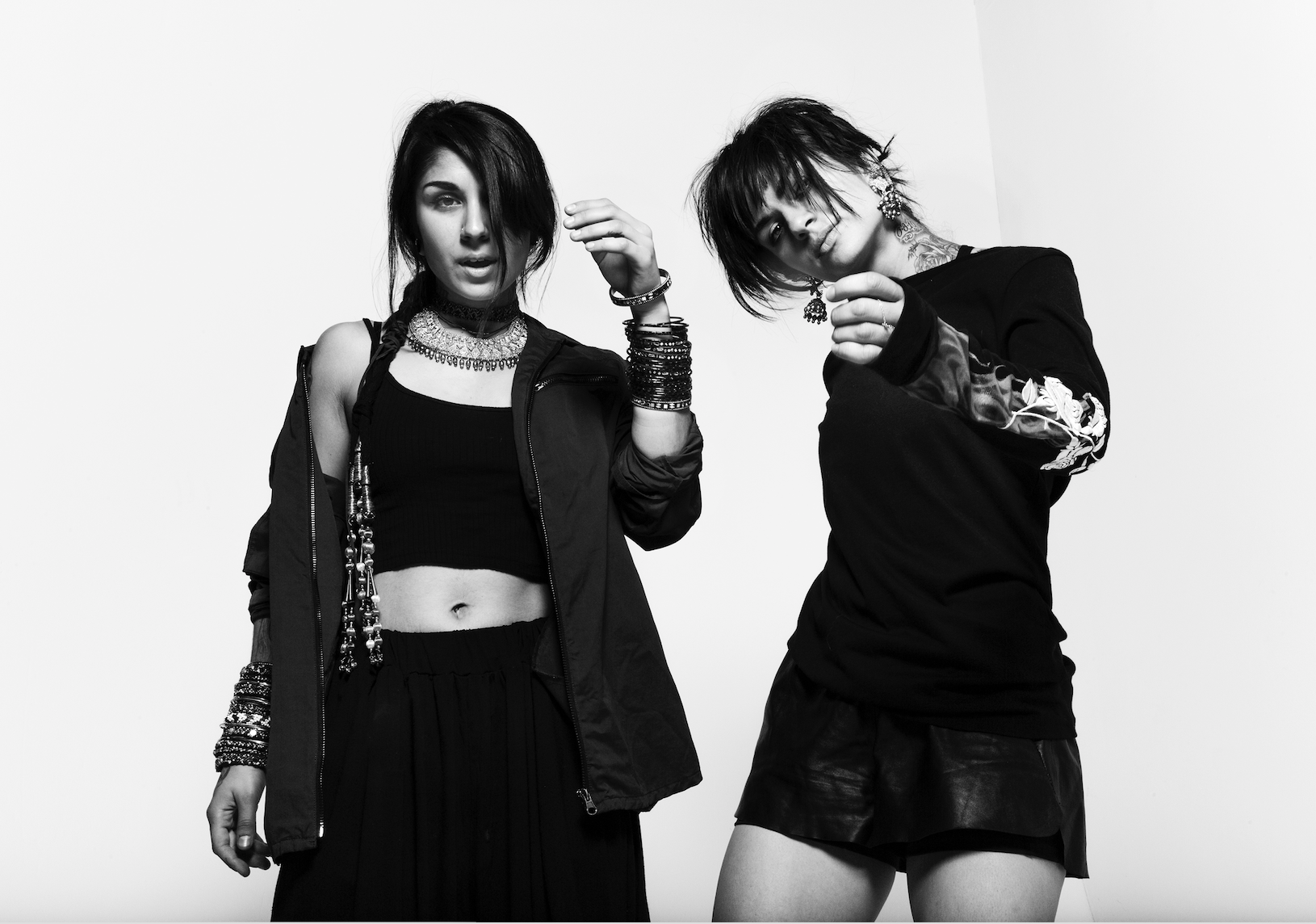 ---
DENVER, COLORADO, US: EDM music has evolved into an integral part of our contemporary culture developed and backed by millennials. And thank God for that!

It's one of my favourite genres of music, one that promotes creative expression and aids in connecting to a larger artistic community. And now… EDM, full-on, is making its way to Pakistan. Woohoo!




Pakistani-American EDM girl group Krewella have revealed in a video announcement that they will be playing n a concert next month in Pakistan, alongside Adil Omar and Talal Qureshi, the duo also known as SNKM.

Here it is...

https://instagram.com/p/BbzZKCVlW0u/

Hailing from Chicago, the sister  Yasmine and Jahan Yousaf are famed for their energetic performances as a live rock and dance hybrid act. With platinum hit Alive, a social media following of 10 million and electrifying Las Vegas residencies, Krewella is primed to break new ground.

Have a look below how dapper this girl duo is...



Brimming with energy and a futuristic vibe, this concert is quick to be one of the most anticipated event in Pakistan, for sure.




An exact date and venue for concert is yet to be announced but they have confirmed that the local headliners will be Adil and Talal.




Although active as solo artists, rapper-producer Adil and electronic music genius Talal have been establishing and touring as SNKM since 2016. In fact, they have also collaborated with international artists such as Diplo, Elliphant, Skrillex, Ke$ha, Rae Sremmurd and Flosstradamus, and done multiple performances at Diplo's Mad Decent Block Party throughout the United States.

Check their spine-chilling music below...



SNKM has independently released three singles in 2017: Motors, What Have We Done and Atomic Kitten to introduce their new sound, as well as spent time in the studios producing and writing for other artists.

Diplo has Islamabad to lean on

A representative for the duo confirms that 2018 will bring more music from SNKM, along with some solo material from both Adil Omar and Talal Qureshi.

Islamabad raises hands for DJ Diplo

The concert in Pakistan, like the Diplo show in 2016, is being put on by TMWRK Events in collaboration with Monolith. It has been confirmed that a date, city and line-up of additional artists will be announced in the coming weeks.

Have something to add to the story? Share it in the comments below.