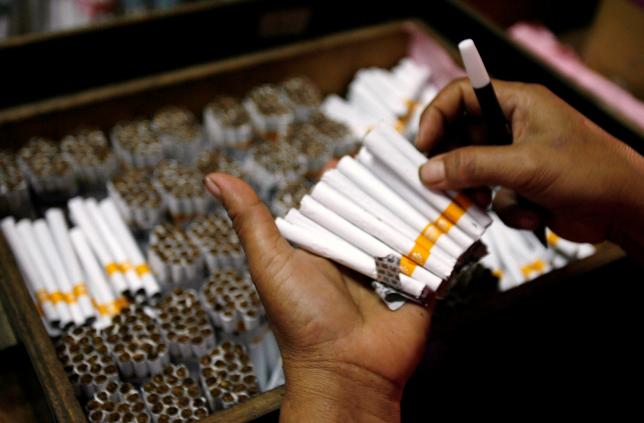 ---
ISLAMABAD: In a move to stop people from smoking, the Federal Cabinet on Thursday approved the health ministry's proposal to enhance the pictorial health warning on cigarette packets which was recommended by the inter-ministerial committee.

The meeting which was chaired by Prime Minister Shahid Khaqan Abbasi also approved the appointment of Murtaza Khan (Pakistan Audit & Accounts Service BS-20) as the financial advisor in the Pakistan Ordnance Factories (POF) Board.

The cabinet also accorded approval for signing of the Memorandum of Understanding (MoU) on bilateral political consultations between Ministries of Foreign Affairs of Denmark and Pakistan. It also approved the MoU on bilateral consultations with the Slovak Republic.

Cabinet green-lights Rs4.42tr deficit budget

Other approvals accorded included the MoU between the United Nations Economic and Social Commission for Asia and the Pacific and the National School of Public Policy (NSPP); Sri Lanka Institute of Development Administration (SLIDA) and NSPP.

Other agendas approved by the Cabinet included the appointment of Rehmatullah as NEPRA Member from Balochistan.

Meanwhile, the Abbasi-led cabinet also accorded ex-post facto approval to Admiral (retd) Muhammad Zakaullah for accepting the "King Abdul Aziz Medal of Excellence" and "Honorary Award of Malaysian Armed Forces Order of Valour-gallant Commander of Malaysian Armed Forces, First Degree".

Apart from the former naval chief, ex-post facto approval was also accorded for the Acceptance of "Star of Merit" by the Palestinian government to former ambassador Zamir Akram.

Furthermore, the cabinet also approved the appointment of Nasim Virk as Judge Special Court (Central), Faisalabad. The federal body also approved the appointment of Nasir Hussain as District and Sessions Judge of Banking Court in Bahawalpur and Naveed Ahmad, District and Sessions Judge as Judge Banking Court-II of Gujranwala.

Implement ombudsman's directions on smoking, activists ask govt

The cabinet also approved the constitution of the board of directors of National Energy Efficiency and Conservation Authority. Meanwhile, the boy also lauded the services of Nadeem Hassan Asif, former Secretary Cabinet Division, who recently retired after rendering meritorious services at the Cabinet Division and other important assignments in the civil service.