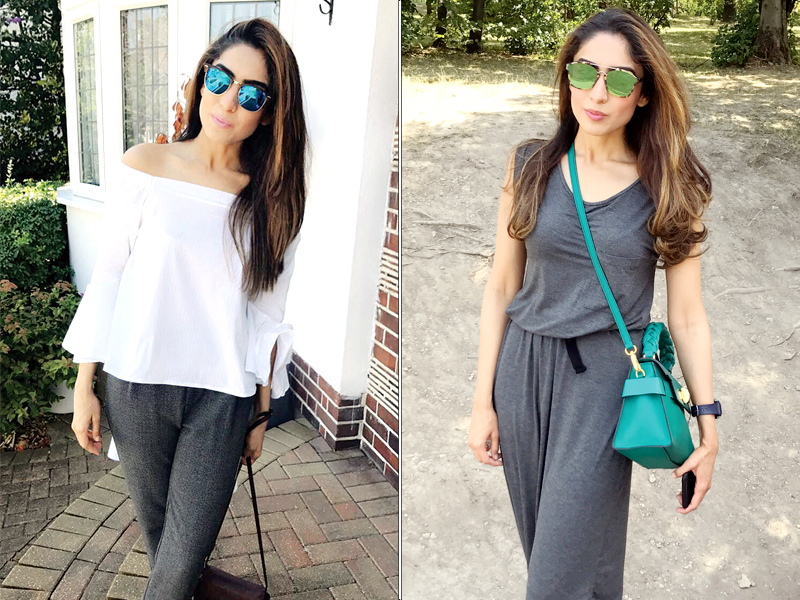 ---
Fashionista and creative head at Hina Mohamed, Sana Mohamed, decodes her style. From the styles she loves, to the silhouettes she avoids, she shares it all

Understanding your body is the key to looking good and a trait found amongst all impeccably dressed fashionistas. While people shy away from talking about their bodies, these brave souls explain how they work their anatomies to their advantage

How would you describe your body type?

I think my body type would classify as a lean column structure. I have a slim upper and lower body with broad shoulders.




Has your body type changed over the last five years?

My body type has more or less remained the same. I have always maintained a healthy diet and like to keep myself fit. Sometimes I get, "You are so skinny, you don't need to diet or exercise!" Well, as cliché as it sounds, I always say, a balanced diet is a good one and you need to stay fit to stay fabulous. Plus, I love kickboxing so why not do something I love?

How has your style changed over the years?

I think my style has evolved with fashion and with my love for experimenting with new looks all the time. On a regular day, I carry a more uniform look: a plain white or blue shirt with black pants. We are fortunate to live in a time where effortless denim is always on trend which is so versatile. When it comes to a formal look, I like to experiment with colours and cuts, which complement my understated, elegant style.




In your opinion what is your most troublesome area?

My cheeks are my most troublesome area. All my friends who know me well know that I would love a slimmer looking face any day.

How do you dress your body according to your body type?

I tend to lean towards tapered or high-waisted pants to complement my figure, often paired with a loose-fitted top to give a fuller look to my upper body. Sometimes, I like to wear tucked in shirts and accessorise them with a belt. I love belts! Sometimes I wear one around a top or even a kurta. With my body type, I tend to carry a cross-body bag to go with most of my casual looks.




In your opinion what is the biggest mistake a person can make while dressing here?

Definitely, wearing boots as I feel our winters are not harsh enough here and it does not really serve the purpose!

Which silhouettes suit your body the most?

Button-down shirts and anything with a wider neck, which highlights my neck and collar bones. For my lower body, I have noticed tapered pants and knee length pencil skirts tend to sit well.




What is the one piece of clothing that you shy away from wearing and why?

I shy away from wearing crop tops as they can tend to look a bit skimpy as I have an inward waistline. I do shy away from wearing very high heels simply for comfort reasons.
COMMENTS (1)
Comments are moderated and generally will be posted if they are on-topic and not abusive.
For more information, please see our Comments FAQ