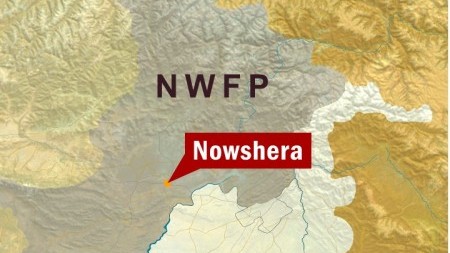 ---
NOWSHERA: Haleem Shah, a resident of Nowshera district in Khyber-Pakhtunkhwa, has alleged that he was beaten up by clerks in the office of Sui Northern Gas Pipelines Company (SNGPL), after he protested against a delay in installation of a gas connection to his house.

"I went to their office to inquire about the status of my gas connection application, which I had submitted three months ago," Shah told a news conference at the Nowshera Press Club. Neither clerks nor officers in the office were ready to listen to my complaint and sent me from one room to another, he added. "I told them I would lodge a complaint against them and tell journalists about their behavior. At this the clerks and peons beat me up and threw me out of the office," Shah said. "Dozens of people who have filed applications after me have received their connections because of political affiliations or because they had paid bribes to officials," he claimed.

Shah said he tried to contact senior officials of the company but they were not ready to talk about the problem. When local residents went to see Zahid Khattak, Executive Engineer of the SNGPL in Nowshera, he supported his colleagues, Shah's brother said. When contacted by The Express Tribune, Khattak refused to speak on the issue. However, he said that nobody would be allowed to create panic in the offices.

Published in the Express Tribune, May 24th, 2010.