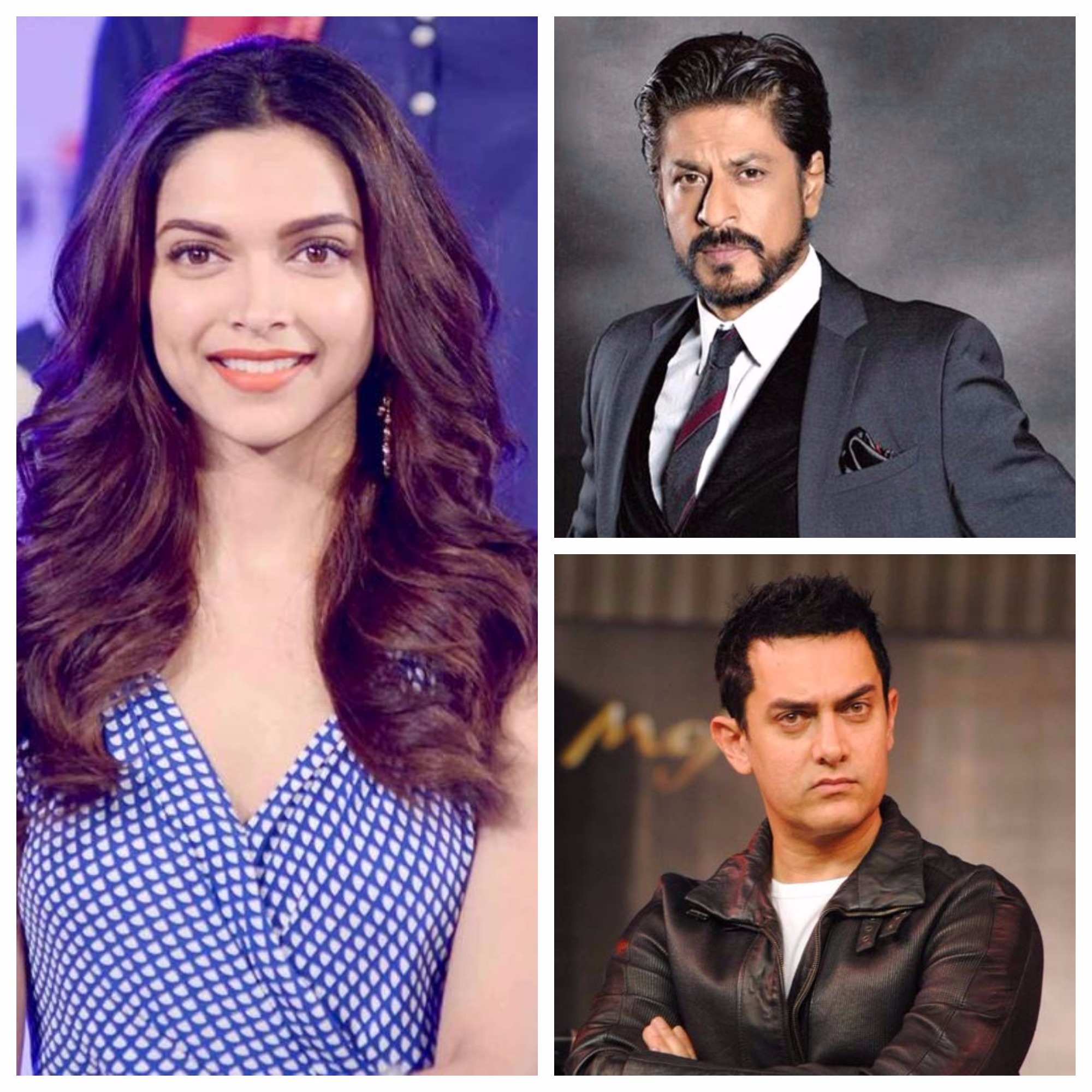 ---
Needless to say, Padmavati has been embroiled in one controversy after another from the get-go.

Just a few days ago, the film's lead star Deepika Padukone and director Sanjay Leela Bhansali received death threats for allegedly distorting historical facts in it. Those against the film have been threatening to chop off Padukone's nose, behead Bhansali and even break the legs of Ranveer Singh who plays Padmavati's antagonist. In fact, a BJP leader has also announced INR5 crore as head money for the two celebrities, reported Pinkvilla.

Amid all this hullabaloo, it's nice to see other Bollywood personalities band together in support of the film's team. For instance, superstar Aamir Khan is reportedly concerned for Padukone's safety and called her up recently to make sure she was alright.




According to a leading daily, "The moment Aamir read the news, he immediately called up Deepika to check on her. He was extremely concerned about her. Aamir and Deepika had a long conversation about the whole scenario and he assured her of being there for her if needed."

The source continued, "Deepika's other co-stars, including Shah Rukh Khan, also called. Everyone has expressed concern. Deepika, on the other hand, is maintaining an extremely strong stand."




Shahid Kapoor - who plays Padukone's love interest in the upcoming film - has also been putting up a strong front amid all the trouble. When asked about the threats at IFFI 2017, the actor said, "Any kind of conversation which is violent in nature is not nice. It is not in good taste. I think it is absolutely uncalled for and unfortunate."

Padmavati was originally supposed to release on December 1, 2017, but it has now been postponed to an indefinite date. It's producers Viacom18 Motion Pictures released a statement saying that they have voluntarily decided to push the release considering the circumstances.




"Viacom18 Motion Pictures has voluntarily deferred the release date of the film from December 1st, 2017. Along with Sanjay Leela Bhansali, amongst the most gifted film-makers of his generation, Viacom18 Motion Pictures has created a beautiful cinematic masterpiece in 'Padmavati' that captures Rajput valour, dignity and tradition in all its glory," read the statement. "The film is an eloquent portrayal of a tale that will fill every Indian with pride and showcase our country's story-telling prowess across the globe. We are a responsible, law-abiding corporate citizen and have the highest respect and regard for the law of the land and all our institutions and statutory bodies including the Central Board of Film Certification."

Have something to add to the story? Share it in the comments below. 
COMMENTS (1)
Comments are moderated and generally will be posted if they are on-topic and not abusive.
For more information, please see our Comments FAQ