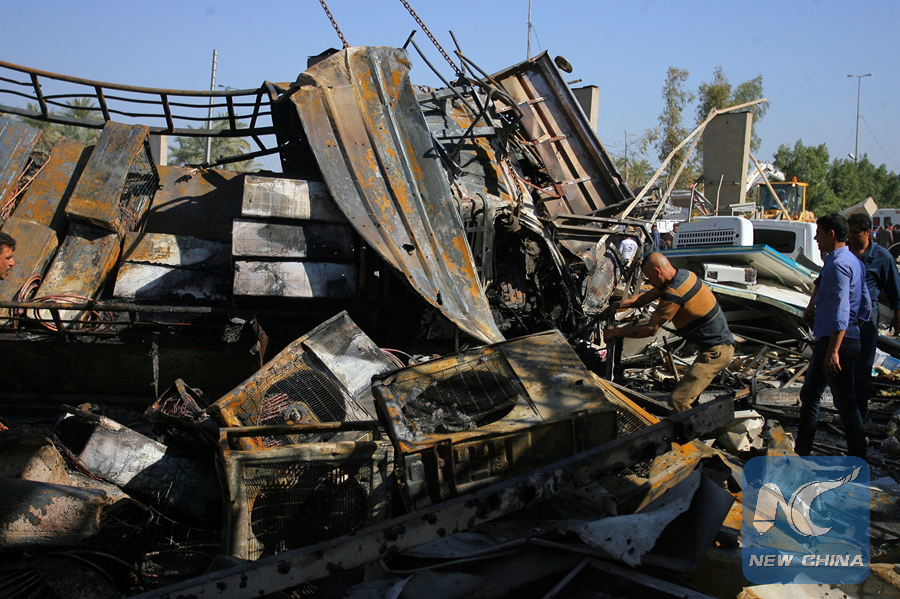 ---
KIRKUK: At least 20 people were killed and 40 wounded when a suicide bomber set off a truck bomb near a crowded marketplace in the northern Iraqi town of Tuz Khurmatu, police and medical sources told Reuters on Tuesday.

An interior ministry spokesperson confirmed that a "violent explosion" took place near a vegetable market in Tuz Khurmatu, south of Kirkuk, but did not immediately provide casualty figures.

Car bombing in Iraq kills 11 people

Most of the casualties were civilians, the police and medical sources said. The death toll was expected to rise because many of the wounded were in critical condition.

The bombing took place in a mainly Turkmen area. No group has claimed responsibility for the attack, but suicide bombings are a trademark of Islamic State militants.

Iraqi security officials have said Islamic State is likely to wage an insurgency in Iraq after its self-proclaimed caliphate collapsed and the militants were dislodged from the territories they held in the country.