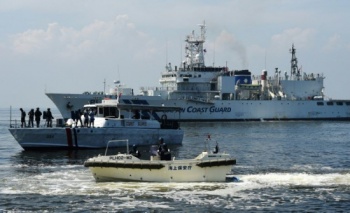 ---
TOKYO: Japan's coastguard said Tuesday it was searching for seven missing fishermen -- two Japanese and five Indonesians -- after their boat capsized in high seas off the western Pacific archipelago of Palau.

"The coastguard is flying a plane to the area and a patrol ship is heading there too," a spokesperson told AFP. "But we haven't been able to confirm the safety of the seven members."

11 Indian crew missing after vessel sinks off Philippines: Japan

The capsized Japanese boat was found earlier in the day 410 kilometres (250 miles) southwest of Palau after the crew sent an SOS on Monday.

Nearby vessels including a ship from Japan's National Fisheries University joined the search and Japan had asked Guam for cooperation, the spokesman added.