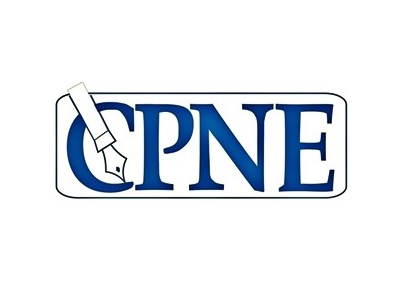 ---
KARACHI: A delegation of the Council of Pakistan Newspaper Editors (CPNE) – which has been on a week-long tour of China – visited Beijing and Urumqi, the capital of the autonomous region of Xinjiang, according to a statement received here on Monday.

The delegation was hosted by the China Economic Network, a subsidiary of the Economic Daily Group.

CPNE condemns Dawn staffer's ECL inclusion

The CPNE delegation comprised Senior Vice President Shaheen Qureshi, Secretary General Aijazul Haq, Senior Editors Arif Nizami, Imtiaz Alam, Dr Jabbar Khattak, Rehmat Ali Raazi, Mushtaq Ahmed Qureshi, Siddiq Baloch, Ghulam Nabi Chandio, Kazam Khan, Abdul Rahman Mangrio, Waseem Ahmed, Abdul Khaliq Ali, Muhammad Aslam Khan and Ahmed Iqbal Baloch.

During their visit, the delegation was briefed on the social and economic prosperity of China as well as the Communist Party's drive to tackle the menace of corruption and bribery.

China's Foreign Ministry's Asian Division Director Chen Feng informed the delegation about China's stance on all the pressing regional and international issues. He also shed light on the recent developments with regard to the One Belt One Road project, especially the steps taken to ensure CPEC was a success on a global scale.

The delegation was also informed about the promotion of Urdu literature and art at the Beijing's Peking University by the Head of Department of Ethnicity Tang Ming.

A dinner was hosted by Pakistan's Ambassador to China Masood Khalid for the delegation. Khalid informed the delegation that during the last month's 19th Chinese Communist Party meeting, President Xi Jinping was re-elected president for five years. "He is the catalyst in the crackdown on corruption," he said.

The envoy also informed that China had been planning the One Belt One Road project for the last 20 years, and now Pakistan must play its role to translate that plan into a reality, by taking all necessary steps.

awareness campaign: CPNE urges funds for climate change

Deputy Director Information Officer of Urumqi Ghayrat Salief told the delegation that Xinjiang had three times the area of Pakistan with a high yield of wheat cultivation. "Wheat is being exported to neighboring countries of Uzbekistan and Pakistan," he said.

He also highlighted the work of the textile industry and textile-related projects in the province.

The delegation also visited windmill manufacturing factory named GoldWind, which stood third in the global ranking for windmill energy. The delegate also had a tour of bullet-train manufacturing plant called Railway Heavy Industries Complex (CRCC) and a heavy-machinery manufacturing plant Urumqi Dry Port from where cargo trains connect China to Europe.