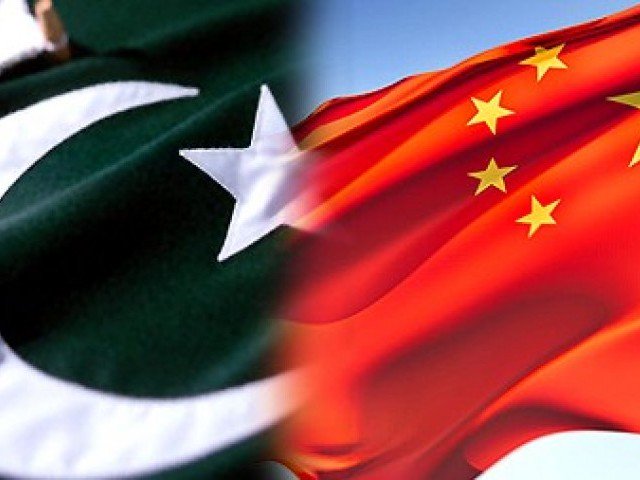 ---
ISLAMABAD: Pakistan and China on Monday reaffirmed their commitment to strengthen and enhance bilateral mutual cooperation in all fields – including political, security and economic issues – and to further coordinate on issues of regional and international significance.

The development came following the 8th Round of Strategic Dialogue between Pakistan and China held at the Ministry of Foreign Affairs, said an official handout.

Foreign Secretary Tehmina Janjua led the Pakistani delegation, whilst the Chinese side was led by Assistant Foreign Minister of Foreign Affairs for Asian and Consular Affairs Kong Xuanyou.

China, Pakistan armies to 'jointly combat terrorism'

Both the sides held comprehensive discussions on the entire spectrum of bilateral relations between Pakistan and China including the Belt and Road Initiative and specifically, CPEC; bilateral trade, defence, counterterrorism and culture, education and people-to-people exchanges.

The two sides also agreed to further strengthen cooperation in all mutually relevant areas for the benefit of the two countries.

The foreign secretary and her Chinese counterpart also exchanged views on issues including the regional situation in Afghanistan, the US policy in South Asia, and matters relating to the Korean Peninsula.

Janjua also apprised her counterpart about the dire situation faced by the people of Occupied Jammu & Kashmir and the ongoing human rights violations committed by India.

She expressed the hope that the international community would play its role in urging India to put an end to blatant human rights violations in IOK.

Both the sides agreed to further augment cooperation in various multilateral fora  --including the United Nations, Shanghai Cooperation Organization (SCO) and other multilateral organisations.
COMMENTS
Comments are moderated and generally will be posted if they are on-topic and not abusive.
For more information, please see our Comments FAQ