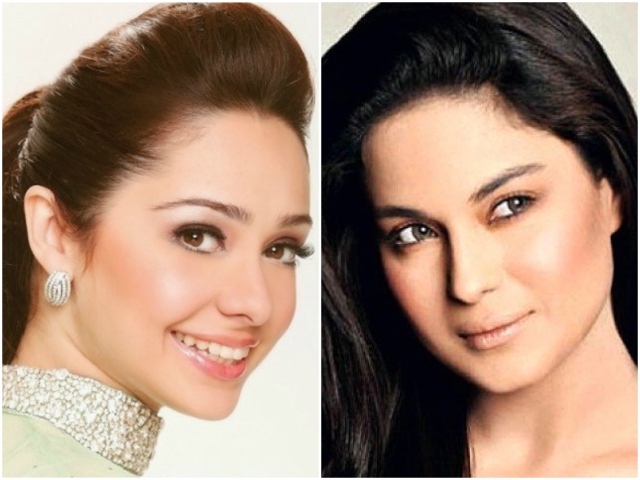 ---
Eating disorders can be fatal if not dealt with in time. Food and weight loss obsessions might be some of the symptoms leading to anorexia, bulimia or even binge-eating. Celebrities from all around the world have also struggled with various types of eating disorders. Here's a list of seven luminaries who have come clean about their eating habits.

1. Zayn Malik




The singer and former band member of One Direction opened up about his anxiety issues earlier this year. He addressed this in his autobiography saying, "It wasn't as though I had any concerns about my weight or anything like that; I'd just go for days - sometimes two or three days straight - without eating anything at all."

He continued, "It got quite serious, although at the time I didn't recognise it for what it was. I think it was about control. I didn't feel like I had control over anything else in my life, but food was something I could control, so I did." He also mentioned that once he returned back to his mum in the UK, she cooked him food and he got back to eating properly."

2. Aamir Khan




The Secret Superstar actor's wife, Kiran Rao revealed in season four of Koffee with Karan that Aamir has an eating disorder. She said, "When he's on a diet, he's completely strict. However, when he's not dieting, he will eat anything!"

The actor looked super ripped in his 2016 hit Dangal. Aamir himself has confirmed his wife's statement, stating he tends to atypically overeat when not following a diet regimen to prep for a role.

3. Juggan Kazim


Good morning everyone. Tune in to #morningwithjuggun on #ptvhome with #Juggunkazim pic.twitter.com/JZCy3ierHm

— Juggun Kazim (@JuggunKazim) November 6, 2017


The actor has shed about 18 kilos of weight in the past and people have constantly asked about her miraculous transformation. Speaking about eating, Juggan revealed, "I tend to eat every time I am stressed or feeling low. Food gives me comfort like nothing else. And I know I'm not the only one."

She added, "Here is the problem though. You eat and feel satisfied for the few minutes while you are eating but 10 minutes after your meal you feel guilty, uncomfortable and overstuffed. By all means eat what you want, but in moderation."

Daily grind: Juggan Kazim

4. Demi Lovato




Demi has been very open about her eating habits in the past and mentioned that she overcame it. However, in her documentary released this year, the singer said that she has had a relapse. She explains, "Food is still the biggest challenge in my life and it controls me. I don't want to give it the power to say it controls my every thought, but it's something that I'm constantly thinking about."

5. Lady Diana




Princess Diana's former head chef Darren McGrady revealed that the princess possibly suffered from bulimia. He said that the she would call him and make special requests about food. He also claimed, "I always questioned why on earth she wanted all of this food, any of this food, but there was nothing I could do. I was there as a chef, my job was to cook and to prepare food."

"I wasn't a psychologist, or a doctor, who could say you shouldn't be eating all of this. I knew something wasn't right but I didn't know or understand what bulimia was," mentioned Darren.

6. Richa Chadda




The Fukrey actor revealed at Tedx Talks that she has also suffered from an eating disorder. She termed bulimia as the "Big B" she had to deal with. Richa described, "It's when you consistently hate what you look like, and compulsively induce vomiting, throw up all the food you eat, accompanied often by binge eating, general anxiety and sadness and believing basically that you are unworthy."

"You become drastically unhealthy, low on nutrition, with lack of sleep and basically over time have little zest for anything at all. I hated myself, gained weight in a strange way and felt like a failure," explained Richa.

Veena Malik's latest family pictures prove she's living her dream

7. Veena Malik




The actor who has earlier been in the limelight for all the wrong reasons, reportedly also suffered from an eating disorder that left her feeling dejected. After her appearance in Bigg Boss, Veena confessed, "I have mood swings. I have sleep and eating disorders. I am so anxious at times that I get panic attacks."

Veena is happily married now and has two healthy kids. Though she's packed on pounds as compared to when she was on Bigg Boss, we aren't sure if her eating disorder still persists…

Have something to add to the story? Share in the comments below.