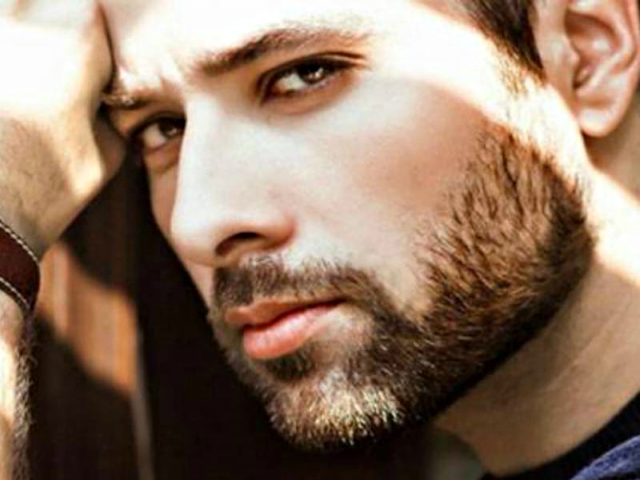 ---
DUBAI: A lot of heroes have come and gone. Some have made their names through drama serials, others have forsaken television and the remaining have gone the Bollywood way. A few of them are everywhere you look. Films, dramas, advertisements… you name it and they've done it.

Mikaal Zulfiqar is one such hero. This jack of all trades was first spotted in Abrarul Haq's music video for Sanu Tere Naal and is now one of the most well renowned male actors in Pakistan. He has performed in tonnes of dramas, appeared in even more advertisements and also has a few interesting film projects coming up.

The superstar and resident heartthrob's latest play Alif Allah Aur Insaan has been ruling the airwaves of late too. Guess the audience loves Mikaal as the heartbroken Shahzeb.




The Express Tribune got in touch with him to find out more about his character and him.

ET: Your recent play Alif Allah aur Insaan was a big hit. Your character is at the receiving end of some major heartbreak. Was the role tough to essay?
Mikaal Zulfiqaar (MZ): I'm very pleased that Alif Allah Aur Insaan (AAAI) has done so well. Considering the variety of the story and its vastness, the show is something that people can relate to; the story is of a spiritual journey through life. AAAI is about how life kind of tests you and then you refer to a higher power. I'm really pleased that it did so well.

As for the role of Shahzeb…well all roles are tough. But I thoroughly enjoyed it. Sometimes you have to bring yourself to that point where you are able to really feel the character. The play was so well written and had such a great team. There's a lot of effort that goes into making a play, playing a character, portraying emotions. I wouldn't say it was tough and was pleased with my performance.

Looking back through Mikaal Zulfiqar's lenses

ET: Many are calling AAAI a male's version of Shehr e Zaat, How true do you think this is?

MZ: Yeah, I suppose you could say that because both of these were spiritual journeys. In Shehr e Zaat, it was Mahira Khan's character that had the spiritual journey. Whereas AAAI has several other tracks on that spiritual journey. That's why a lot of people are relating to the play.

ET: As a leading man of the industry, how fair do you think this "women centric" industry, as some call it, is to men? A lot of people believe men don't watch Pakistani dramas because of this.

MZ: Yes, our industry is mostly catering to female viewers and that's why our characters and stories are mostly driven through that angle. I think men do watch dramas and there is room in the market but men in Pakistan are more inclined to watch news and sports and things like that.

Having said that, maybe we do have dramas for men, maybe there will be an expansion of that market? That's something that perhaps could be looked into. There was a recent play I did called Diyar e Dil which was the story of a father and son and a lot of women liked that play, as well as a lot of men.




ET: Do you feel that you get typecast as the hero too often? Would you ever play an out and out bad boy, a thorough villain?

MZ: I've played a few bad boys in the past which I thoroughly enjoyed doing and I'm working on a role like that now as well, in a project called Khasaara. I play a bit of a bad boy in that.

I don't mind being typecast as a hero… it's a good role to play. But I like to consider myself a versatile actor and not all heroes are the same. There's a lot of variation in whatever I play.

ET: How do you think the industry is changing, in terms of scripts and subject matter?

MZ: I don't know if we're changing that much. Our stories are still revolving around relationships, saas-bahus and marriage, and all that.

But I do think there is a lot of room in the market for other things, other stories and other emotions that can be explored as well. We are always centering on emotion – partly the reason for this is that we cater to the female audience which, I guess, is emotional.

I don't know... there's room in the market for change. We're still a new industry. It's only been 10 or 15 years that we've come to this point. We're still growing and there's a long way to go.

ET: You once said something to the effect that you wouldn't do a small/forgettable role in a Bollywood film. What would be your dream Bollywood project?

MZ: I really don't dream of being in Bollywood. I'd much rather work in Pakistan and promote Pakistani films, Pakistani television, and Pakistani culture.

But I don't mind Bollywood as an actor. It's a great industry and very huge. If I was to mention a dream Bollywood project it would have to be typical Bollywood: a lot of colour, lots of glamour, comedy, romance, good music, large sets, dancing around trees, several heroines, haha. That would be a dream Bollywood project.

Mikaal Zulfiqar's ex-wife shares how she's managing work, children post divorce

ET: Do you think films in Pakistan are changing? How would you improve them? Are you doing any films anytime soon?

MZ: Yes, films are definitely changing. We can see that in the past six or seven years, our market has finally taken shape.

I'm also working in several different projects, one of which is called Na Band Na Baraati and is fully complete. It should be out sometime next year. It's a comedy film.

Then there is a tentative film The Trial – a 1971 political drama – as well as an action-romance story. I've also done a cameo in a film called Cake which will come out next year and have two more projects lined up for which the filming will start next year.

I also have television and a lot of other commercial projects that are happening as well. So yeah... I'll be around. You're not going to get rid of me so easily.




ET: What has been the most important and critical lesson you've learned after all this time in the showbiz?

MZ: It's very important to work hard. One of the most important lessons I've learnt is not to have a huge ego, not to throw tantrums and not to feel too big in your own shoes.

It's always about teamwork, always. You never know what will click, what will not. It's important to stay focused. It's important to reinvent yourself every now and then. Not thinking too much of yourself is a really important lesson.

Have something to add to the story? Share it in the comments below.
COMMENTS (2)
Comments are moderated and generally will be posted if they are on-topic and not abusive.
For more information, please see our Comments FAQ