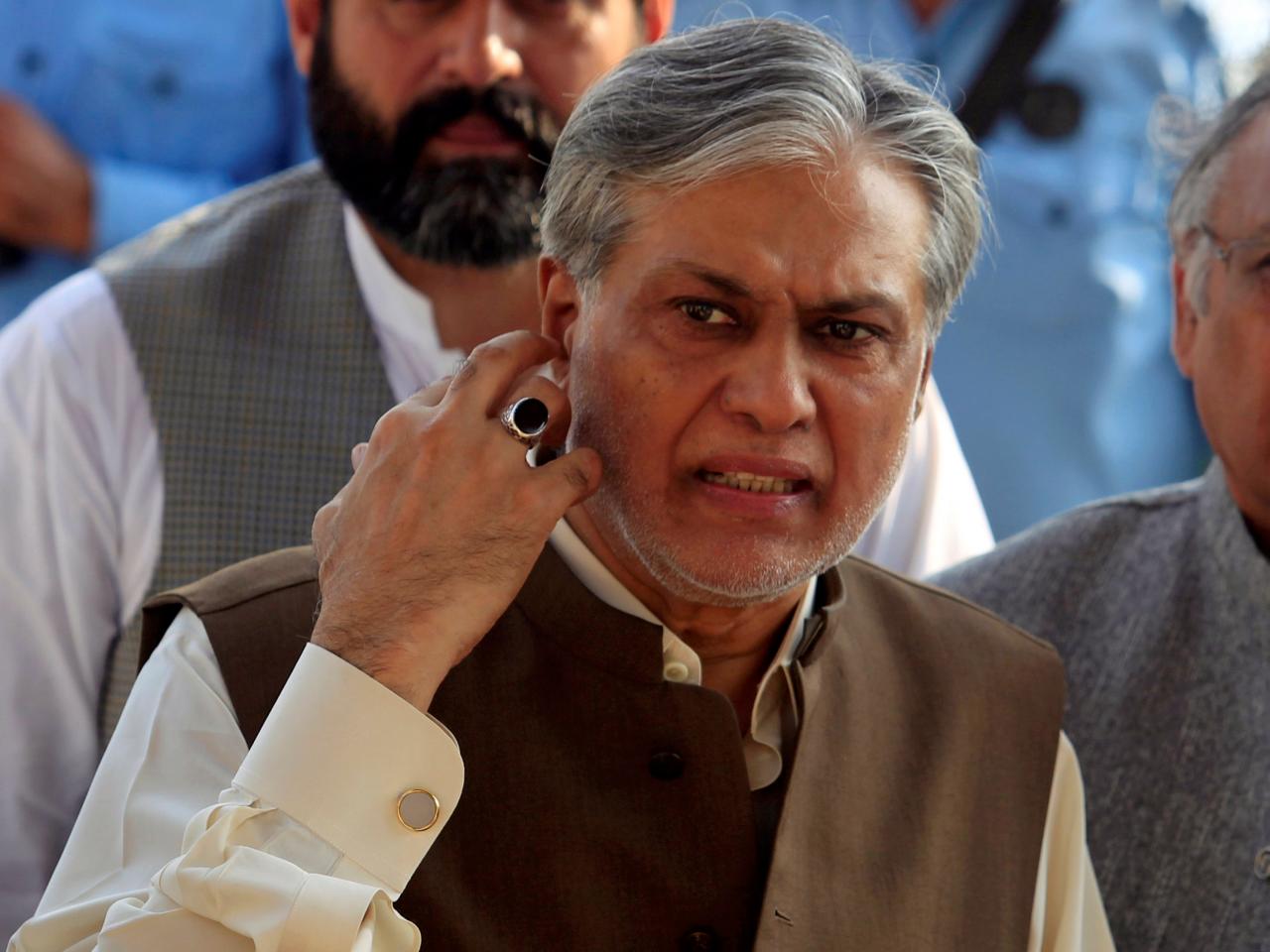 ---
ISLAMABAD: As there are little chances of Finance Minister Ishaq Dar coming back to Pakistan anytime soon, Prime Minister Shahid Khaqan Abbasi is considering various options, including that of appointing a deputy finance minister and forming an economic advisory council of prominent people.

In case the PM decides to appoint Minister of State for Finance, he will himself retain the portfolio of Federal Minister for Finance, said sources privy to the matter. They said due to precarious economic situation the prime minister was keen to make an announcement to this effect within a few days.

Ahsan Iqbal all set to wear three hats

The sources said in case the PM appointed a junior finance minister, he could also nominate an economic advisory council that would be chaired by an adviser. The names of former finance minister Shaukat Tarin and the State Bank of Pakistan former governor Dr Ishrat Husain were being considered to head the council.

From the government side, Special Assistant to Prime Minister on Revenue Haroon Akhtar Khan and Special Assistant to Prime Minister on Economic Affairs Dr Miftah Ismail could be made part of the council.

The under-consideration proposal, if implemented, suggests that PM Abbasi will himself run the show on the economic front. He has made the economic reforms, particularly the tax reforms, his foremost priority.

The sources said Parliamentary Secretary for Finance Rana Afzal Khan, who was elected as MNA from Faisalabad, could be made Minister of State for Finance who would be responsible for looking after the parliamentary business related to economic matters.

The economic advisory council will assist the PM on economic matters. In case Shaukat Tarin is picked for the council, he will have a significant influence after the prime minister.

According to the sources, the name of Ahsan Iqbal also came under discussion, but since he already looks after two important ministries, the Ministry of Interior and the Ministry of Planning and Development, there are little chances that the PM will give him another key responsibility.

Iqbal had been given preference over other candidates for the Interior Ministry portfolio due to his seniority in the party and also because of the sensitivity of the civil-military relationship. About half a dozen two-star generals who head civilian armed forces report to the interior minister.

Iqbal is also looking after the China-Pakistan Economic Corridor (CPEC) project. The sources said in case the finance ministry was handed over to Iqbal, he might have to be relieved of other responsibilities; and in that case, the economic advisory council might not be formed.

Late last month, Finance Minister Ishaq Dar had left Pakistan on the special aircraft of PM for one day to attend a regional economic conference. But since then he has not returned. The National Accountability Bureau (NAB) on Thursday recommended placing Dar's name on the Exit Control List (ECL), indicating that the finance minister may not come back soon.

NAB wants Dar's name on ECL

Due to Dar's absence, the ministry's work has been adversely affected particularly as there is an urgent need to take corrective measures on the external front.

The response from Prime Minister spokesman Dr Musadiq Malik was awaited till filing of this report. Early this week Dr Malik had been requested to respond to a question about the arrangement in absence of Dar.

After finding a replacement for Dar, the PM will also have to look for a new secretary finance. The incumbent secretary, Shahid Mehmood, is retiring in two months. Among the probable candidates are Secretary Commerce Younus Dagha and Secretary Information Sardar Ahmad Nawaz Sukhera.

The sources said the PM's Office was also considering replacing FBR Chairman Tariq Pasha, although a final decision has not been taken yet. Pasha was appointed FBR chief in July this year by Dar.


COMMENTS (1)
Comments are moderated and generally will be posted if they are on-topic and not abusive.
For more information, please see our Comments FAQ