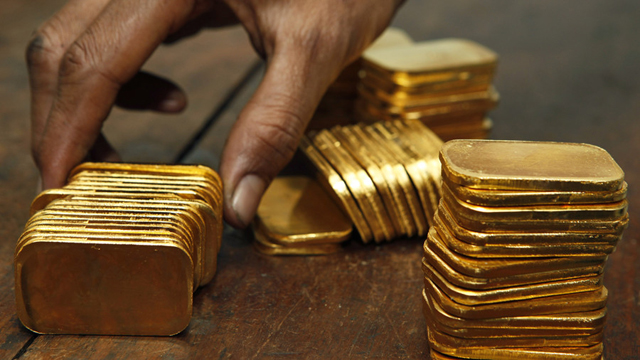 ---
One year ago, Turkish president Recep Tayyip Erdogan called on the Turkish public to keep their savings in gold and avoid the US dollar. The latest World Gold Council report shows the Turkish public following Erdogan's call. The report shows Turkey has ramped up gold buying with both the central bank and ordinary people doing so.

Gold shines on investors' radar over rupee value speculation

Bar and coin purchases, a measure of investment demand, were 47 metric tonnes in 2017 thus far, compared with 14.8 tonnes in the same period a year ago," ZeroHedge quotes the report as saying.

https://twitter.com/Gold_Advice/status/930530792870162433?ref_src=twsrc%5Etfw&ref_url=https%3A%2F%2Fwww.rt.com%2Fbusiness%2F409916-turks-buy-gold-reject-dollar%2F

The Turkish central bank has bought almost 30.4 tonnes of gold this year. The surge in buying is said to be triggered by measures taken by the state which aim to diversify the international reserves of Turkey keeping in mind the rising tensions between it and its Western allies - the US and Europe.

The global demand for gold, however, continues to slump; in the third quarter of 2017 it dropped nine per cent to 915 metric tonnes - this is the lowest level since 2017.

Forget about Bitcoin. Invest in gold to stay financially secure

Since October, the exchange value of Turkish lira has dropped 15 per cent. This plunge makes the national currency unattractive as savings.


Many important data, especially the inflation figures from the US, will be released and the Fed officials will be talking. #Turkishlira continued to decline, while the #dollar started positive for the new week. pic.twitter.com/SU5lefKRpr

— London Kapital (@londonkapital) November 13, 2017


Most emerging market currencies have been under pressure, but the US-Turkey row, escalated by travel and visa restrictions from both sides has boosted speculation that Turkey's economy will be adversely impacted.

This story originally appeared on RT