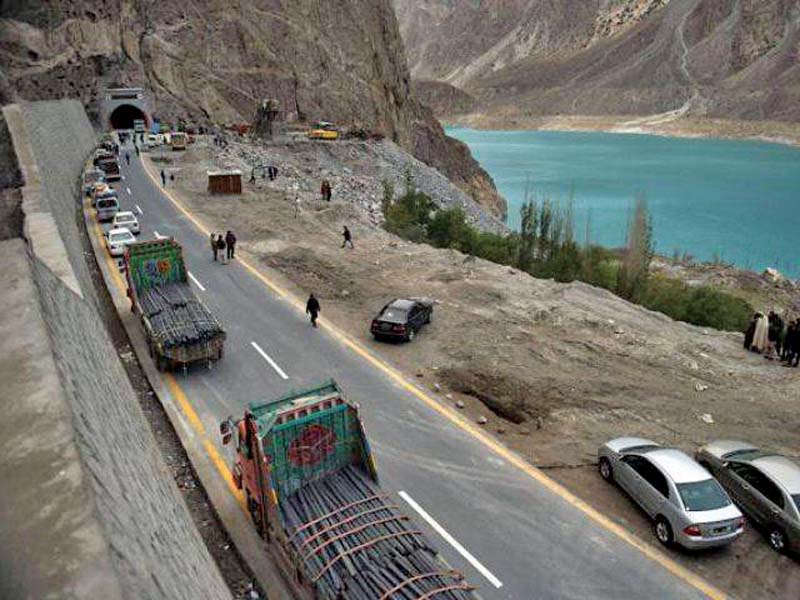 ---
New Delhi has reservation over the China-Pakistan Economic Corridor (CPEC) project but Beijing is trying to convince it that the multibillion dollar project is based on economic cooperation and that its main aim is to promote peace and prosperity in the region.

"The CPEC is neither a way to achieve political aims nor to be used in regional conflicts. Basic aim of the economic plan is to expand the mutual relations. China wants to engage other countries in the economic corridor too," said Chinese foreign official Chen Feng.

Feng was briefing a delegation of the Council of Pakistan Newspaper Editors (CPNE) that is visiting China. He said China had time and again clarified it to India that it had no hegemonic designs in the region.

"We rather view CPEC as a way of forming equal relationships with regional countries and to promote friendship and neighbourhood in the region," he added.

Washington's reservations over CPEC

He said Beijing had been trying to resolve border conflicts with India through dialogue. Responding to a query about India's intruding role in the neighbouring countries, he said China was also trying to convince it to renounce this attitude.

Feng clarified that China was not a party in the Kashmir conflict.

"India's accusation of Chinese occupation on any part of Kashmir is baseless. We have denied such claims in the past as well. Kashmir is a bone of contention between India and Pakistan, peaceful solution of which is the only way to regional peace and prosperity," he said.

To a question about China's blocking a move at the UN to impose ban on Jaish-e-Mohammad (JeM) chief Masood Azhar, he said vetoing a resolution against Azhar after BRICS declaration against terror outfits did not reflect a contradiction in Chinese policy as BRICS members have not entered into any such agreement.

Talking about Gwadar which is the terminal point of the CPEC, he said timeline for completion of the project could not be given but special areas would be made to upgrade the local peoples' standard of living.

CPEC projects enter second phase

He said China had set up a water plant to meet its requirements of clean water in Gwadar but that plant was right now insufficient to meet requirement of the locals.

To a question about security and protection of Chinese nationals in Pakistan, he said Chinese workers and institutions were going to Pakistan and they were satisfied with the security situation in Pakistan.

"There is always room for improvement which is why Chinese government remains in contact with Pakistani government and military," he added.

Speaking with reference to Dalai Lama's activities in India, the representative said: "We have conveyed our reservations on Dalai Lama's activities to India and it has assured us that they are just immigrants but Dalai Lama and his followers will not be allowed to plan terrorist activities against China."

He said Beijing was in contact with Pakistan regarding peace process in Afghanistan but the current environment was not suitable for talks.

"A strategy is needed to be planned in this matter. The US needs Pakistan's help in this fight against terrorism; China is satisfied with Pakistan's role against terrorism in East Turkmenistan," he added.
COMMENTS (8)
Comments are moderated and generally will be posted if they are on-topic and not abusive.
For more information, please see our Comments FAQ