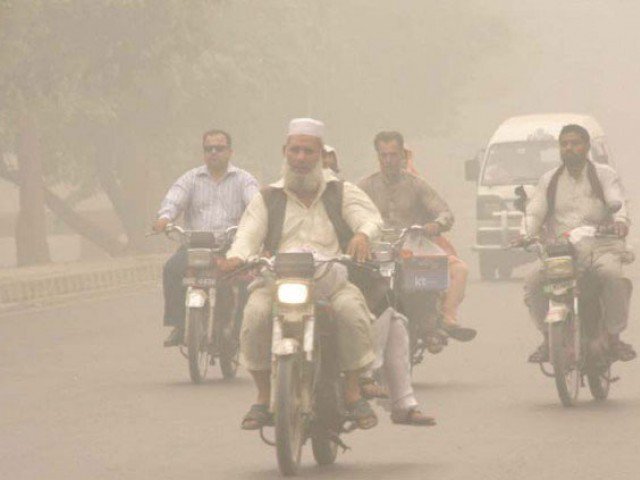 ---
LAHORE: In their messages on World Chronic Obstructive Pulmonary Disease (COPD) Day, health experts expressed concerned that the number patients with COPD was on the rise due to smoking and environmental pollution.

At pulmonology ward of Mayo Hospital, Dr Muhammad Nasrullah seemed worried over surge in number of patients with COPD. In his ward, around 40% patients have been diagnosed with COPD symptoms, while rest of the patients have been diagnosed with tuberculosis and Multi-drug-resistant tuberculosis (MDR-TB) which is caused by inhaling pollutants including cigarettes, pipes, cigars and, fumes, chemicals and dust.

Hazards of smoking

"Every day we treat more than 200 patients in our ward, in which more than 60% patients have already developed COPD symptoms when reach hospital" he said.

"Mostly COPD occurs in people 40 years of age and older who have a history of smoking. These may be individuals who are current or former smokers. While not everybody who smokes gets COPD, most of the individuals who have COPD (about 90% of them) have smoked," he added.

South Punjab in grip of severe smog

"It is our strong recommendation that the government must ban tobacco in the country if they need a healthy nation," he said "otherwise there are chances that by 2025 all our youth become the victim of COPD."

What is COPD?

Chronic Obstructive Pulmonary Disease (COPD) is an umbrella term used to describe progressive lung diseases including emphysema, chronic bronchitis, refractory (non-reversible) asthma, and some forms of bronchiectasis.

Published in The Express Tribune, November 16th, 2017.
COMMENTS
Comments are moderated and generally will be posted if they are on-topic and not abusive.
For more information, please see our Comments FAQ