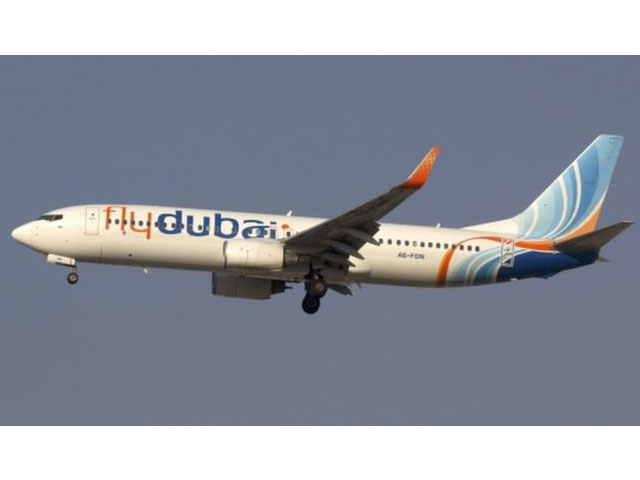 ---
DUBAI: Boeing on Wednesday announced an order from Gulf airline flydubai for 225 medium-haul 737 MAX aircraft with a list price of $27 billion, hailing it as the "largest-ever single-aisle jet order" from a Middle East carrier.

The announcement, made at the Dubai Air Show, came just hours after rival Airbus said it had secured the biggest-ever order in its history to supply 430 medium-haul A320s to US investment firm Indigo Partners at a catalogue price of $49.5 billion (42 billion euros).

The rival US and European manufacturers are engaged in a fierce battle for the medium-haul market, the world's largest by volume, both offering re-engined versions of their top-selling models that promise a 15 percent reduction in fuel production.

Airbus lands biggest-ever contract for 430 A320s

Currently, Airbus still has a slight edge with a 55 per cent share of the market. The European manufacturer boasts orders for more than 5,500 aircraft since it launched the A320neo in 2010. Boeing boasts more than 4,000 for the various models of the 737 MAX.

The agreement with flydubai consists of a commitment for 175 MAX aircraft, and purchase rights for 50 additional MAXs. More than 50 of the first 175 aircraft will be 737 MAX 10s. The rest of the initial order will be made up of the MAX 8 and MAX 9.

No-frills airline flydubai, which serves 95 destinations in 44 countries, is an all-Boeing carrier. It placed its first order for 50 Next-Generation 737-800s in 2008. To date, it has taken delivery of 63 737-800s and three 737 MAX 8 aircraft.

The new deal surpasses its previous record order of 75 MAXs and 11 Next-Generation 737-800s which was signed at the 2013 Dubai Air Show.
COMMENTS
Comments are moderated and generally will be posted if they are on-topic and not abusive.
For more information, please see our Comments FAQ