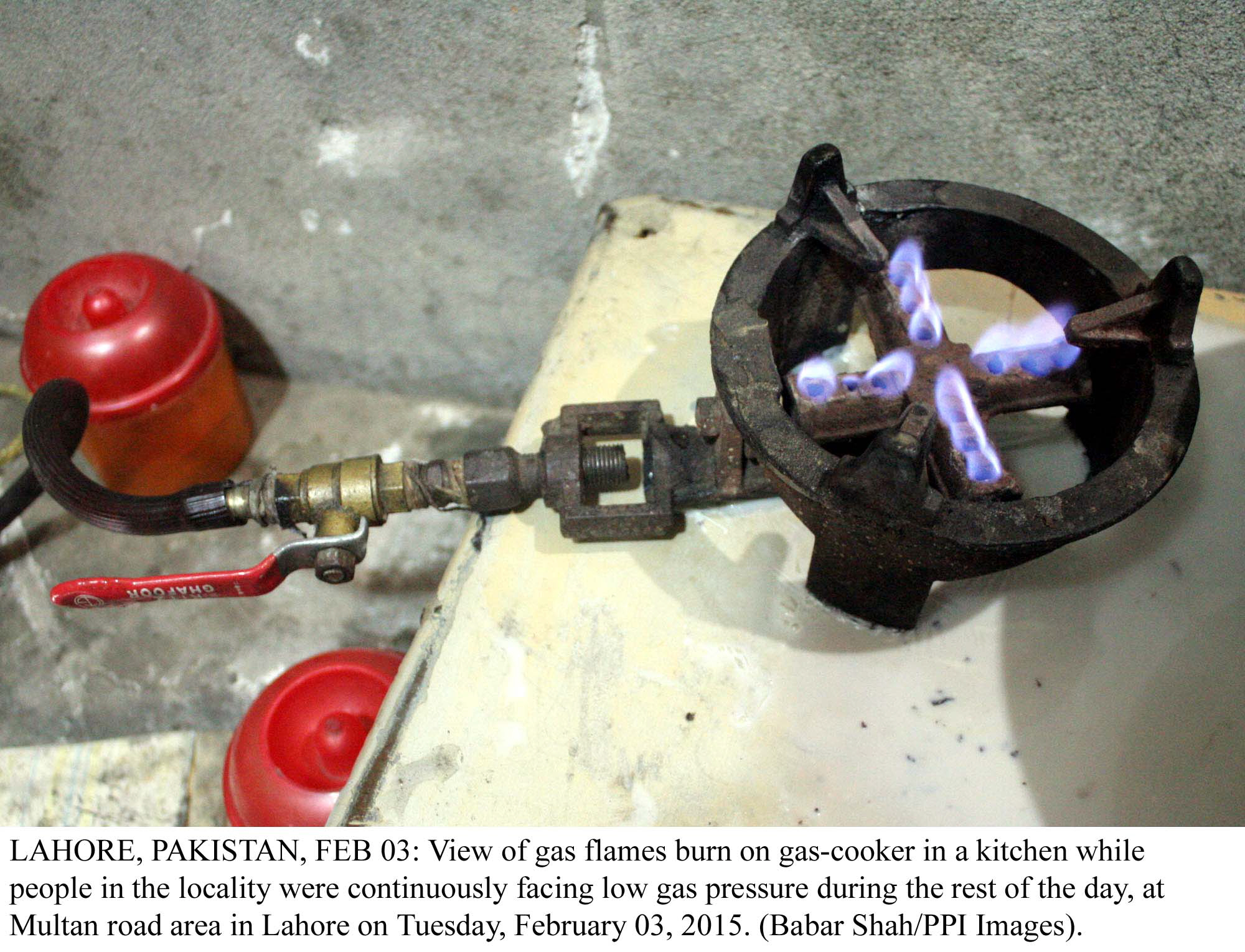 ---
LAHORE: With a drop in mercury levels, natural gas pressure decreased in various areas of the provincial capital.

Citizens complained of low or no gas pressure, while others demanded the government provide them basic connections.

The situation sparked outrage on Tuesday when residents of Green Town area took to the streets to press authorities for the provision of gas supply in the area. Salman Bhatti, a resident of Green Town, said residents of this area were struggling for gas supply for many years.

Qatar joins race to win Pakistan's LNG pipeline contract

"During the 2013 election campaigns, politicians, after winning elections, promised to provide gas supply to the area. However, none of them returned to fulfil their promises," he said.

Another citizen, Shahnaz Bibi, said locals of the area had submitted dozens of applications to their respective MPAs and Sui Northern Gas Pipelines Ltd (SNGPL) over the past four years, but all in vain. "It is one of the poorest neighbuorhoods of the metropolis, but neither the government nor the SNGPL is paying any attention to our legitimate demand. It seems that we are not even the citizens of Pakistan," she lamented.




Angry protesters shouted slogans against the government and the gas company. They were holding banners and placards inscribed with anti-government slogans. Dozens of women also took part in the rally.

Siddique Gujjar, a tandoor owner, told The Express Tribune that there was very little gas pressure in the Township area for the past several days. He pointed out that most tandoor shops have already switched to alternative fuels such as liquefied petroleum gas (LPG) and firewood. "LPG dealers have also increased prices to make record profits as demand for the product increased in winter," he said.

Pakistan Tehreek-e-Insaf (PTI) senior leader Ejaz Ahmed Chaudhry expressed his solidarity with the angry protesters and took part in the demonstration.

SNGPL gives green light to Karachi-Lahore LNG pipeline

Speaking to the media, he said it was shameful that even after three decades in power, the ruling PML-N failed to address basic problems of the masses such as water, gas, sewage, health and education. "Instead of looting public money, the rulers should pay attention to the basic rights of citizens," he said.

Chaudhry said everywhere people were complaining about poor governance in the province. "In the recent NA-120 by-election, the Pakistan Muslim League-Nawaz's (PML-N) performance was badly exposed. Despite the fact that it was deposed premier Nawaz Sharif's constituency, dilapidated streets, contaminated water, poor health and no education were the order of the day," he remarked.

Published in The Express Tribune, November 15th, 2017.