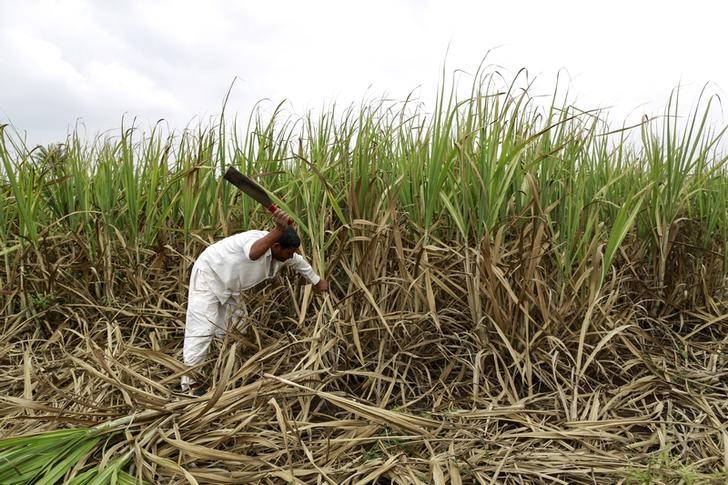 ---
CHENNAI: An investigation into the rescue of 28 bonded labourers from a sugarcane field in Karnataka state in south India has led police to one of the biggest sugar companies in the region, according to investigators.

Police said they had registered a complaint against the supervisor of a sugarcane field, his assistant and a factory run by Bannari Amman Sugars Ltd for trafficking workers, using child labour and violating provisions of a law to end bonded labour. Bannari Amman Sugars has denied any wrongdoing and asked for the case against the company to be dropped.

Climate change: Extreme weather conditions affecting crop cultivation, says agriculture expert

Campaigners said it was rare to include a manufacturer in a complaint about bonded labour - in which people provide labour to pay of debts or other obligations - as only the middleman or contractors are held accountable. "We found clear evidence of bondage, with workers not being paid minimum wages and children below 14 years being used to cut the cane," said Soujanya Karthik of the Mysore district administration that rescued the workers.

A spokesman for Bannari Amman Sugars said the company wrote to the state labour inspector on October 12 making its side clear and declined to comment further. The letter stated that the sugarcane grower was responsible for harvesting and transporting sugarcane to the factory gate and the price is fixed by the national and state government.

It said a notice by the labour inspector asking to explain why legal action should not be initiated is based on "incomplete information" and asked for the case to be dropped. The company's factory near the town of Nanjangud has denied any role in the abuse or bondage of workers. The factory sources cane from nearby farms.

"Ensuring compliance on the fields is not our job. We only deal with the contractor supplying the cane," said factory general manager Veluswamy, who declined to give his full name. "Inside the factory we are maintaining labour laws and we have clarified our stand to the labour department as well. This is how it is done across India."

India banned bonded labour in 1976 but the practice is widespread, with millions from the marginalised Dalit and tribal communities working in fields, brick kilns, mills, brothels or in domestic work to repay debts to employers or money lenders. In statements to the officials, the rescued labourers said that were being paid up to $15 per family every week, for their expenses and food, while working up to 12 hours a day cutting, bundling and carrying cane.

Farmers demand ban on inter-provincial sale of cane crop

Gowramma Raja was one of the workers rescued from the sugarcane field in Mysore in September. "It was a life I hadn't imagined," she told the Thomson Reuters Foundation in a phone interview after her rescue. "We had taken a loan of $300 and worked tirelessly for three years. But the supervisor wouldn't even let me go home when my son died. I had to beg him to give me a few days off."

There was clear evidence of exploitation and abuse in the fields, said William Christopher of non-profit International Justice Mission that assisted the government in the rescue. "They were living in unsafe conditions in tarpaulin tents, without lighting, toilets or drinking water," he said.