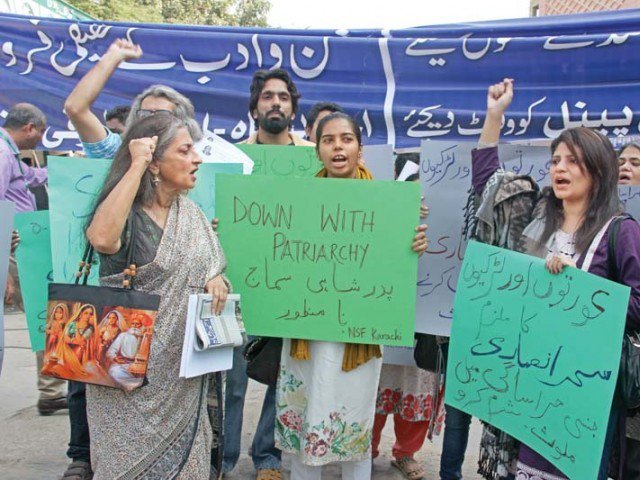 ---
KARACHI: The administration of Arts Council of Pakistan, Karachi is bent on protecting a prominent Urdu scholar who has been accused of sexual harassment despite assurance to feminist groups that his membership has been revoked.

Sahar Ansari, who became a controversial figure after several harassment allegations surfaced against him, is being invited to preside over a conference that has perturbed leading feminist activists in the metropolis.

Assurances

The controversy emerged last year when a professor of University of Karachi's (UoK) Pakistan Study Centre, Dr Navin G Haider, filed a complaint against Ansari, who, she claimed, had sexually harassed her. After repeatedly having felt ignored and wronged by the varsity's administration, she filed a complaint against the professor in the office of the Provincial Ombudsman Sindh.

Feminists decry Sahar Ansari's nomination on panel

In a report published in The Express Tribune last year, it was revealed that the UoK administration tried to save Ansari and others accused of harassing female students in the varsity. Since then, the scholar has faced criticism and boycott from women's rights groups. The leading feminist group Tehrik-e-Niswan, spearheaded by renowned classical dancer Sheema Kermani, had called for cancellation of Ansari's membership from the Karachi Arts Council and its governing body – a request which was accepted after the due process and inquiry.

"During a press conference on November 8, President of the Arts Council of Pakistan Ahmed Shah told the media that Ansari's membership has been cancelled and he has also been removed from its governing body," Sheema said, recalling the presser which was also addressed by her after she came back from attending a United Nations meeting on women rights at the UN headquarters.

Last year, the president had assured the women rights activist during their protest that he would not allow Ansari to enter the Arts Council's premises if he was found guilty of the harassment charges.

Sexual harassment a bitter pill to swallow for KU

"Shah assured us that until the inquiry committee has found its conclusion, he will not include Ansari in meetings or let him preside over any conference," said Husna Ali, a feminist activist who also attended the protest held to condemn Ansari contesting the election.

Delay

As the matter has been going on for more than a year now, Ansari still garners support from various segments of society with several art institutions inviting him to preside over the conferences they organise.

Accepting that he had cancelled Ansari's membership and removed him from the council's governing body, Arts Council President Shah said he can't go out of the way now to stop him from attending or presiding over other literary events.

"Ansari is widely respected as a literary figure and was in involved with the council since 1999 but we, anyhow, removed him from the body to avoid any controversy. We keep in view the women rights activists' sentiments but cannot stop people from inviting him to the events," Shah said.

What would you do if your professor called you at night and told you he'd like to see you in a sari?

He added that unless a court gives a verdict against him, the council can't take any further steps on the issue.

Speaking to The Express Tribune, the complainant Navin G Haider said her case is still with the Sindh ombudsman and she has also filed a contempt of court case against the UoK administration.

"My case was referred back to the varsity by the ombudsman who had rejected the UoK's inquiry body report, saying it was not transparent and impartial," Navin said.

"The court gave the management 30-day notice to make another body and investigate the matter of harassment. I submitted a contempt of court application against the university for failing to form the body in time," she added, saying after her request the committee was made but with the same person heading it again.

"This shows the apathetic attitude and delay tactics of the varsity and how lightly they take the issue of harassment," she said.

Been harassed? There ain't nothing Karachi University can do about it

While sexual harassment recently became a hot international issue with people standing with the victims and running campaigns like #MeToo and showing support amid the Harvey Weinstein scandal, Pakistan still needs time to take the matter seriously.

Feminist activists in the city have told The Express Tribune that they are devising a strategy to take this issue further and will try to organise a protest outside the Karachi Arts Council if Ansari is allowed to preside over the conference.


COMMENTS
Comments are moderated and generally will be posted if they are on-topic and not abusive.
For more information, please see our Comments FAQ