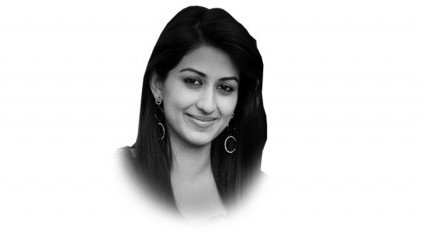 ---
With the government having banned the social networking website Facebook and YouTube, I am glad that for once we have paid more heed to the sentiments of our own people as opposed to those living in Timbuktu. Many argue that the ban will spoil our image further internationally. Frankly, I don't give a damn. For once, let's not be concerned with how we are labelled by the West. Let's instead fret over how people at home are reacting. Let's try to support and protect their rights and beliefs.

However, I am not saying that an outright ban is the best solution. But we do need to look at the larger picture for now. In our country, there has always been a divide between what the state does and what society wants. We need to bridge that gap. So the government for a change acted according to the wishes of the people.

Facebook recently said that comments and content can be upsetting for someone but that is not a reason to remove the discussion. Agreed. But a caricature contest of our Prophet Mohammad (pbuh) is not something that will 'hurt' our religious ideology. It will spark a storm and ignite rage among people.

In 2007 Thailand blocked YouTube because the site showed a slide containing manipulated photos of its king. The same year, access to YouTube was blocked in Turkey after clips deemed to be mocking Mustafa Kemal Ataturk appeared on the site.

Banning Facebook will not prevent people from making those caricatures. An indefinite ban cannot be a good longterm solution. We cannot be cut off from the rest of the world. However, for the time being, the ban should stay because it reflects the sentiments of millions in Pakistan who feel outraged.

Published in the Express Tribune, May 24th, 2010.