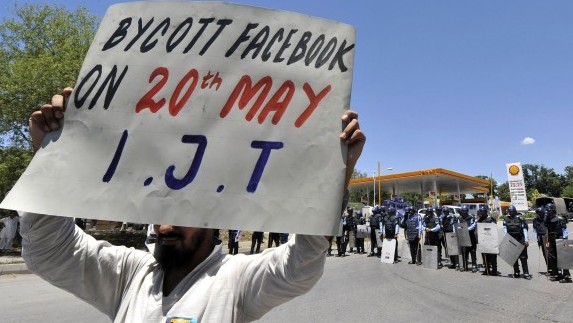 ---
KARACHI: The core essence of the internet is its distributed and decentralised design. Its democratic and self-governing nature provides freedom of speech and expression.

The Pakistan Telecom Authority (PTA) took action on May 19th to ban Facebook in protest against a blasphemous competition to draw cartoons of Prophet Muhammed (pbuh). While no one supports the competition, there are some who say that the manner in which the PTA acted left a lot to be desired. They say that the ban should have only blocked particular pages instead of the entire Facebook. It is up to the reader to judge what is right or wrong but the ramifications of this on Pakistan's IT landscape and regulatory policy are important to understand as they have a long term impact.

RAMIFICATIONS

The ban has served PTA well since it managed to suppress blasphemy and save the day. The entire Muslim world took notice and despite the totalitarian act of a blanket ban on Facebook, the community took offence to Facebook.

The ban has sparked a parallel discussion on freedom of speech and privacy brought to light by PTA's centralised filtering and surveillance capabilities. For the moment, these are being ignored but the question will come up later as to the full breadth of the internet surveillance capabilities of the PTA which can monitor all outbound and inbound internet traffic for Pakistan.

The PTA has also proven that censorship of large website is quite possible despite the few that manage to work around it. This discussion too will resurface when the PTA uses the same power to ban antigovernment rhetoric as it has in the past. In an interesting reaction Facebook responded and agreed to block offending page for Pakistan's users. This response, along with favourable public sentiment has emboldened PTA which subsequently banned YouTube. The possibility of banning MySpace, Google and other services in the future is now very real. The PTA may have set high expectations for compliance from international websites.

The IT ministry in Pakistan has a new-found importance as the government is beginning to realise the power of the internet after this incident. The ministry has also expressed that the ban may be indefinite which in turn will serve to help it become a prominent part of the political landscape and may result in ever increasing censorship. The event is an important turning point in our IT landscape and regulatory policy.

Published in the Express Tribune, May 24th, 2010.