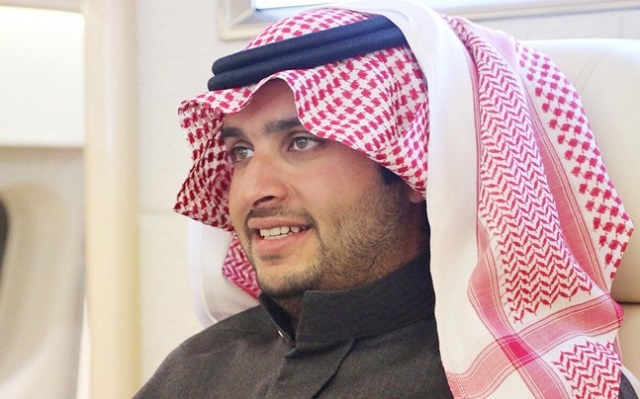 ---
A member of the Saudi royal family has reportedly fled to arch-rival Iran, hours after the death of his uncle Prince Abdul Aziz bin Fahd.

A report by India today raises questions about the nature of Prince Turki's departure from Saudi Arabia, as all of the country's royals have been barred from travelling.

#Saudi Prince Turki bin Mohamed, late King Fahd's grandchild, fled to Iran seeking political asylum after arrest of his father in MBS' purge https://t.co/WrfgsPUVYD

— Saad Abedine (@SaadAbedine) November 7, 2017


One commentator on the region's politics tweeted that asylum has already been granted:

Source to @kann: Saudi Prince Turki Bin Mohammed Bin Fahd, grandson of #Saudi King Fahd (d. 2005), was granted asylum in Iran. https://t.co/Pyx7QzJ9v3

— Mohamed Soltan | محمد سلطان (@soltan) November 6, 2017


UN urges Saudi coalition to end 'catastrophic' Yemen aid blockade

There are rumours that Prince Abdulaziz bin Fahd, Prince Turki's uncle and the youngest son of late King Fahd, died while resisting arrest by Saudi security forces. AlIthad News reported on the death of Prince Abdul Aziz but did not mention a cause of death. Other news outlets also covered his death:

The hashtag "death of Prince Abdulaziz Bin Fahd" has been circulating in #KSA - #وفاة_الامير_عبدالعزيز_بن_فهدhttps://t.co/ijJP9duHqd

— Al Bawaba News (@AlBawabaEnglish) November 7, 2017


While Saudi authorities rejected the veracity of the news, a former FBI special agent seemed to confirm the news:

Abdul Aziz is confirmed dead. He was 44 years old. Earlier, Mansour son of the former crown prince Muqrin was also declared dead. https://t.co/IsUyU896o4

— Ali H. Soufan (@Ali_H_Soufan) November 5, 2017


As mentioned in the tweet above, Prince Abdul Aziz's death came only hours after the death of Prince Mansour bin Muqrin, the son of a former crown prince. Prince Mansour was last seen getting into a helicopter in a video shared by Al-Arabiya news

VIDEO: Last video of #Saudi Prince Mansour bin Muqrin, officials before helicopter crash pic.twitter.com/424VsFI9jT

— Al Arabiya English (@AlArabiya_Eng) November 6, 2017


Hajj fee: Saudi government looks to increase income

While the news of Prince Turki's move to Iran has not been confirmed, there are reasons other than the recent deaths of two princes which may point to why he might have taken such a decision. Saudi King Salman announced late on Saturday the creation of a new anti-corruption committee chaired by his son Crown Prince Mohammed bin Salman. Saudi-owned Al Arabiya television said the body had detained 11 princes, four current ministers and tens of former ministers.

In a recent escalation of their historic rivalry, Saudi Arabia and Iran have been engaged in what is widely cosidered a proxy war in Saudi Arabia's neighbour Yemen, making Iran a suitable destination for anyone who has run foul of the government in Riyadh. The president of the Houthi led Revolutionary Committee in Yemen, Muhammad Ali Houthi tweeted an invitation to any Saudi royals who need protection:


الاخوة أمراءال سعودمن العائلة المالكةوكل موظف أوشخصية تشعرباستهداف النظام مستعدون لاستقبال كل من يريد الاقامة لديناكاخ مظلوم عزيز ومكرم

— محمد علي الحوثي (@Moh_Alhouthi) November 5, 2017


"To our fellow Al Saud royals, to anyone in the ruling family, to any employee or person who feels targeted by the regime - we're ready to welcome you with open arms to reside with us as our oppressed brothers," Houthi wrote in his tweet.
COMMENTS (6)
Comments are moderated and generally will be posted if they are on-topic and not abusive.
For more information, please see our Comments FAQ