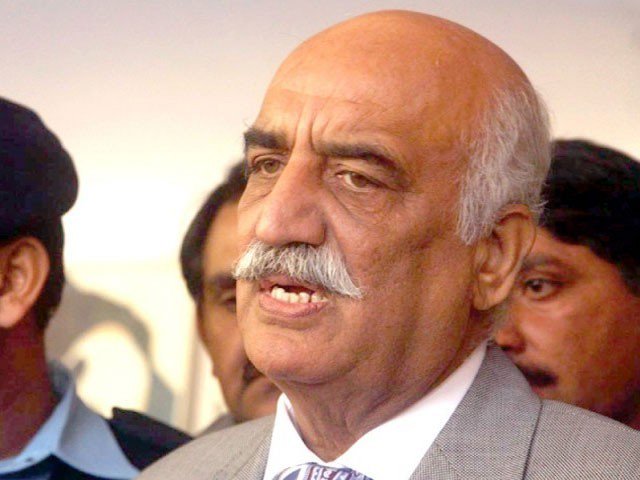 ---
Leader of the Opposition in the National Assembly Khursheed Shah said on Monday that former PM Nawaz Sharif's close aides were conspiring against him.

Speaking to reporters in Islamabad, the Pakistan People's Party (PPP) leader said the people close to the Pakistan Muslim League-Nawaz (PML-N) chief were working against him and Sharif was aware of this fact, Express News reported.

Will not save Nawaz under any condition, says Khursheed Shah

Shah said the PPP was not in favour of holding early general elections and they should take place by July or August next year.

He added that there was no need for fresh delimitation of constituencies to hold the polls as questions had been raised over the accuracy of the latest census results.

"The PML-N shouldn't have any problem with that because it had won in the last elections with the same constituencies."

The PPP leader maintained that Sindh's population figures in the new census results were inaccurate. "If the results showed the true figures of Sindh's population increase, the province's seats would have increased by 10 or 12," he remarked.
COMMENTS
Comments are moderated and generally will be posted if they are on-topic and not abusive.
For more information, please see our Comments FAQ