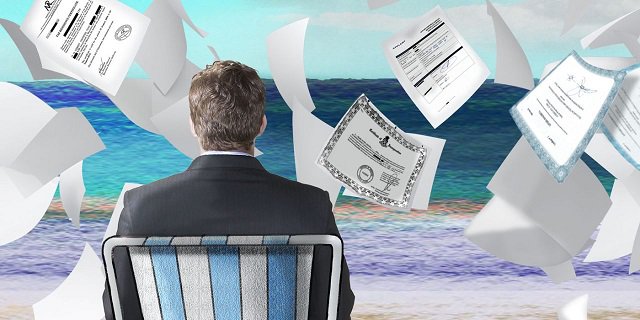 ---
A number of world capitals were shaken by the release of a trove of documents from the little slice of heaven that is Bermuda. The leak, aptly named the Paradise Papers, is a global investigation into the offshore activities of some of the world's most powerful people and companies.

Some of the biggest foreign names in the leaks include Queen Elizabeth II of England, US Secretary of State Rex Tillerson, US Commerce Secretary Wilbur Ross, former Nato supreme commander in Europe Gen Wesley Clark, Queen Noor of Jordan, the founders of Microsoft and Ebay, and music legends Madonna and Bono.

Also named on the list are a Saudi prince, a former Venezuelan army chief, the son of former UN secretary general Kofi Annan, the grandchild of a high ranking Chinese communist party official, the former Venezuelan army chief, and parliamentarians, ministers and heads of state or parliament from Brazil, Uganda, Austria, Iraq, Ukraine, Kenya, Kazakhstan, Canada, Costa Rica, Indonesia, Japan, India, Zambia, Indonesia, Nigeria, Jordan, Colombia, Turkey, Honduras, and Liberia.

Former PM Shaukat Aziz, ex-NICL chief Ayaz Khan Niazi named in Paradise Papers

Apple, Nike, and Facebook avoided billions of dollars in tax using offshore companies.

According to the International Consortium of Investigative Journalists (ICIJ), ICIJ and 95 media partners explored 13.4 million leaked files from a combination of offshore service providers and the company registries of some of the world's most secretive countries. The leak reveals data of over 25,000 companies spanning 180 countries, from 1950 to 2016.

The files were obtained by Süddeutsche Zeitung – the same German newspaper which the Panama Papers were leaked to.

The leaks came from companies in Singapore and Bermuda.

The Paradise Papers documents include nearly seven million loan agreements, financial statements, emails, trust deeds and other paperwork from nearly 50 years at Appleby, an offshore law firm with offices in Bermuda, the British Virgin Islands, the Cayman Islands, Isle of Man, Jersey, Guernsey, Mauritius, Seychelles, Hong Kong, and Shanghai. Around 6.8 million documents related to Appleby. Last year, the fiduciary arm of the business was the subject of a management buyout and it is now called Estera.

The documents also include files from a smaller company, Asiaciti, and from company registries in 19 secrecy jurisdictions. The records range from complex, 100-page corporate transaction sheets and dollar-by-dollar payment ledgers to simple corporate registries of countries, such as Antigua and Barbuda, that do not publicly list names of company shareholders or directors.

Queen Elizabeth's private estate invested in offshore funds: Paradise Papers

The Paradise Papers also include far more information about US citizens, residents, and companies than previous ICIJ investigations, with at least 31,000 persons or parties identified.

Meanwhile, Appleby has denied any wrongdoing by itself or any of its clients, while conceding that it is not infallible and has tried to learn from its mistakes. The company has agreed to take part in any formal inquiries that come out of the disclosures. Estera has declined to comment.

There are also details from 19 corporate registries maintained by governments in secrecy jurisdictions – Antigua and Barbuda, Aruba, the Bahamas, Barbados, Bermuda, the Cayman Islands, the Cook Islands, Dominica, Grenada, Labuan, Lebanon, Malta, the Marshall Islands, St Kitts and Nevis, St Lucia, St Vincent, Samoa, Trinidad and Tobago, and Vanuatu.
COMMENTS
Comments are moderated and generally will be posted if they are on-topic and not abusive.
For more information, please see our Comments FAQ