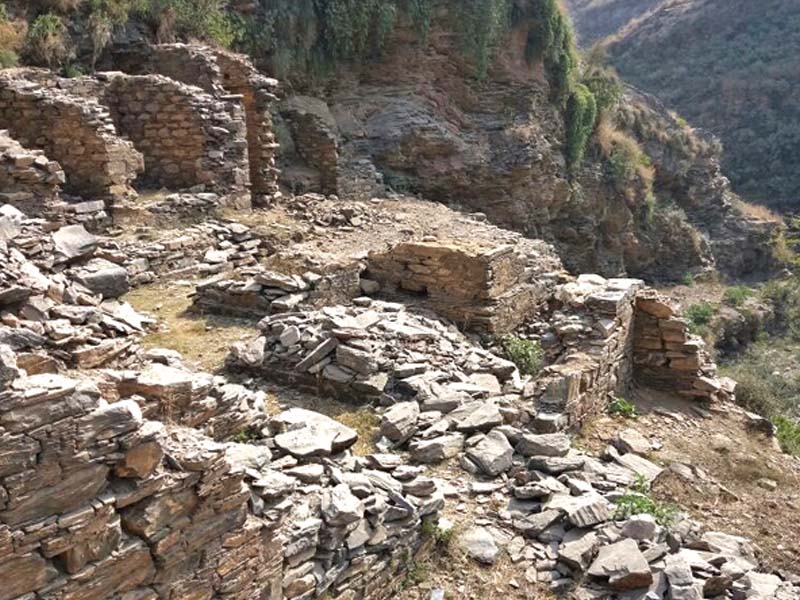 ---
PESHAWAR: The centuries' old Tarali heritage site of Mardan is under potential danger and structural stress from extensive mining and blasting in its surrounding areas as reported by the Khyber-Pakhtunkhwa Directorate of Archaeology on Friday.

The report available with The Express Tribune clearly states that it is feared that the heritage site will incur substantial harm if mining is not stopped as the structural remains are very fragile  and easily vulnerable against such destructive forces of blasts and their tremors.

The Buddhist era site situated in Sawaldher village where a number of crushing plants are installed about which the Environmental Protection Agency, forestry, environment and wildlife department of K-P government through a letter no. EPA/IEE/C.P/Sawaldher/591 dated 10/10/2017 about its possible harm for environment and heritage had already informed the directorate of archaeology and museums.




The monitoring inspectors of the directorate of archaeology who have visited the site told The Express Tribune that various crush plants working near the archaeological site of Tarali have become a threat to the archaeological treasure trove at the site. They added that as the mining licence has been issued by the K-P mining development department, the directorate has written them a letter to stop the work forthwith.

"The two crush plants are extremely hazardous and affect the sites not only physically but environmentally also" said Nawazuddin assistant research officer who has inspected the sites along with Maseehullah In-charge Mardan Museum. "The blasting or mining area of one of the crush plants is adjacent to the site within a radius of 200 feet and vibration is extremely destructive to the site."

The archaeological site of Tarali located  near Sawal Dher  village is one of the important Buddhist remains in the District of Mardan consisting of Buddhist stupas,

This site probably dating back to the 3rd to 5th century A.D. has a total area of 24.21 acres 253 kanal 15 marlas. This site is an officially notified protected Archaeological site under the Federal Archaeology Antiquities Act 1975 and later on the Provincial Archaeology department re-notified it under Khyber-Pakhtunkhwa Antiquities Act 1997.

The archaeological sites of the province are already facing the threat of the illegal excavation and digging, the threat of crushing sites is more destructive for such sites, said officials of directorate of archaeology.

Nawaz added that their team inspected three different crush plants in which two crush plants working near the said Tarali archaeological sites and hazardous to the site. The third one was far from the said site and was not found dangerous.

"The dust and use of heavy machinery is also another damaging factor," warned Nawaz Uddin.

The Section 70 of K-P Antiquities Act 2016 empowered the Director; Archaeology and Museums to stop any such kind of mining and blasting and such activities are strictly prohibited.

Published in The Express Tribune, November 4th, 2017.