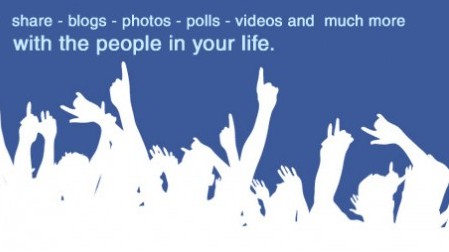 ---
KARACHI: The ongoing ban of Facebook in Pakistan has prompted some entrepreneurs to jump at the opportunity with the creation of an alternative social networking site, Pakfacebook.com.

Launched on May 19, the 'kosher' alternative to Facebook has become the 488th most active site in Pakistan according to search analytics website Alexa.

Controversy has surrounded the newly launched website however, as SMS messages being forwarded in Pakistan have warned users that the site is hosted in Canada and has been set up by a US citizen to, "take advantage of you, and earn money that they are losing from the original site".

The site has also been plagued by downtime for most of Sunday, possibly due to the sudden load of traffic to its servers.

Alternatives are being sought by Pakistanis online:

"This situation is a golden opportunity for any Pakistani web developers to design a web like Facebook and if their site serves like Facebook, it will become a huge success for that developer, Muslims and Pakistan" said Hasham in an online comment to The Express Tribune.

"Marketing people are advised 'go where the crowds are'. Guys Paki crowd is not on FB anymore. So go where they are going now. FB is not the only place for crowds, a new one can be created. I like the idea of Hasham, developers should come up quickly with something like a desi Facebook alternate. Our friends abroad can join in and we can have a cleaner social networking platform of our own. Hope somebody comes forward with it," said Anis in a continuation of the online discussion.

So what are the options?

Some alternatives to Facebook do currently exist on the internet. Among the most popular of these is Muslim social networking site, Salam which offers many of Facebook's features such as photo sharing, events, groups and videos. The site also adheres to the concept of modesty as indicated in its Community Guidance section.

Weblog TechMambo also provides a list of the Top 10 Facebook clones available online.

The Lahore High Court Bar Association (LHCBA) on Tuesday inaugurated the 'Millat Facebook' website as an alternative to the banned social networking site. Read the full report here.

Privacy first:

Facebook has also seen competition crop up due to the ongoing controversy surrounding its privacy settings. The New York Times ran a recent report on four students who have set up Diaspora*, a social networking alternate to Facebook with personalised privacy settings for users.

As they describe it, the Diaspora software will let users set up their own personal servers, called seeds, create their own hubs and fully control the information they share. Mr Sofaer says that centralized networks like Facebook are not necessary. "In our real lives, we talk to each other," he said. "We don't need to hand our messages to a hub. What Facebook gives you as a user isn't all that hard to do. All the little games, the little walls, the little chat, aren't really rare things. The technology already exists."