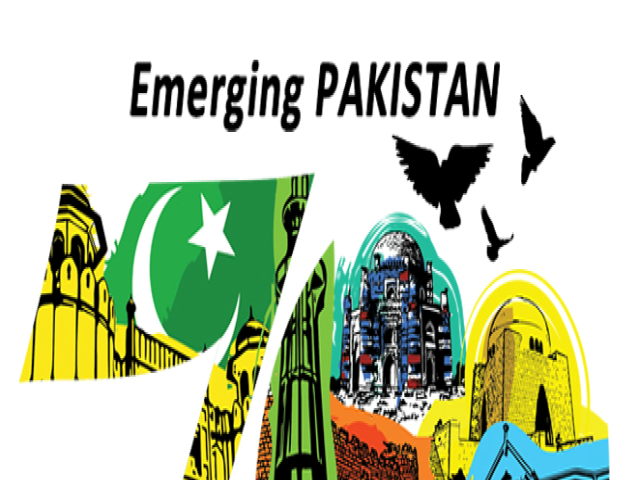 ---
'Emerging Pakistan' aims to promote a positive image of the country, both internally and globally. The progressive initiative aspires to boost the best of Pakistan's art, fashion, culture, music and bring forth the developing sectors of the country. Its purpose is to highlight the booming industries of Pakistan's rapidly growing economy, mainly those that have received the largest amounts of 'Foreign Direct Investment'. This includes the power, construction, oil and gas, transport, finance and business sectors as well as 'Pakistan's Arts and Crafts' and 'Pakistan's Exports,' namely the textile, rice, fruits, vegetables, leather and sports goods. 'Women Empowerment' achievements will also be featured through this platform.

Fighting for a progressive Pakistan

Mr Mohammad Younus Dagha, Secretary to the Ministry of Commerce said, "'Emerging Pakistan' will narrate the story of a youthful and vibrant Pakistan; full of hope and passion; with abundant resources and opportunities; open to new ideas and ventures. Join us. Don't miss this exciting journey."

The platform will be officially launched by the International Expo which is to be held in Pakistan in November 2017. To advocate the progressive side of Pakistan to a diverse audience, 'Emerging Pakistan' plans to facilitate its reach globally by taking the platform to different countries in the future.
COMMENTS
Comments are moderated and generally will be posted if they are on-topic and not abusive.
For more information, please see our Comments FAQ