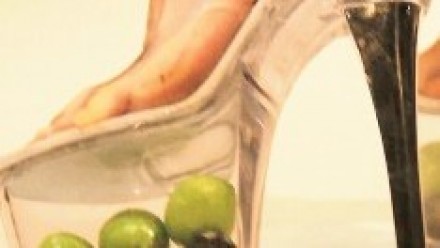 ---
MUMBAI: Stilettos undoubtedly make you look glamorous and sleek but experts feel this style statement can cause serious harm to the body if proper care is not taken.

Women wear heels to look fashionable and stylish but health experts are now saying that wearing high heels can lead to a variety of problems. Ashish Jain is an Indian joint replacement specialist who told the IANS news agency, "Increased pressure puts the forefoot at risk of injuries such as stress fractures, bunions and hammer toes. Knee pain is also common when high heels are involved. The heel height causes increased strain on the knee joint and associated tendons."

Jain said that,"This can ultimately increase the incidence of osteo-arthritis of the knee and quadriceps tendonitis."

Jain went on to say that wearing high heels habitually can result in a woman not being able to tolerate a flat shoe. On occasions, this can even require surgery to lengthen the Achilles tendon. "The toenails are also at risk as the incidence of ingrowing toenails and nail infections is higher in heel wearers. In-grown toenails can be very painful, unsightly and require surgery to correct," Jain added.

Women feel high heels like gladiator sandals, tip toes and others add a touch of elegance and glamour to one's overall style and the legs appear longer and slimmer.

Pakistani shoe designer Samia Shahzada recently told The Express Tribune "The key things to look for (in a pair of heels) are design, style and fashion. Heels are usually worn for formal events and comfort is one thing you shouldn't be looking for."

However, many women are facing the problems that come with wearing heels and are now using dermal filler injections to plump up the underside of their feet and provide padding inside the foot. One injection costs between INR12,000 and INR15,000 and only lasts for six to seven months.

Rajesh Malhotra, professor of orthopedics told IANS about other ways of curing the pain arising out of extended use of stilettos. "The height of the heel also changes the amount of weight on the forefoot. A one-inch heel will increase the pressure by 22 per cent, a twoinch heel by 57 per cent and a three-inch heel by 76 per cent.

But prevention may be better than a cure. According to Jain, "The best way to avoid pain is that one stops wearing high heels at all because they are the cause of the problem."

Published in The Express Tribune, May 24th, 2010.
COMMENTS (5)
Comments are moderated and generally will be posted if they are on-topic and not abusive.
For more information, please see our Comments FAQ