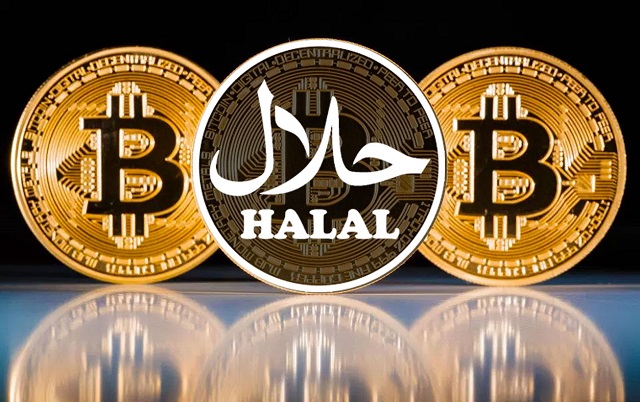 ---
With the increasing demand for Bitcoin and its price increasing by sixfold since the beginning of the year, all sorts of questions are now being raised about the digital. Latest of them is whether it is 'Halal' or not.

Madina Kalimullina, adviser on Islamic Economics and Finance of the Russian Muftis Council has started a discussion on creating a 'halal cryptocurrency'.

Kalimullina claimed that sharia law has not yet been developed for the usage of Bitcoin; whether it is permissible in Islam or not is yet to be decided. However, she is hopeful that within the next few years, the law will be formalised.

You may not have noticed, but Bitcoin is creating space in Pakistan

"Sharia standards do not cover this issue yet, but in the perspective of two or three years they can be developed," Kalimullina said after a conference in Kazan.

You may not have noticed, but Bitcoin is creating space in Pakistan

Bitcoin, just like other virtual currencies, uses Blockchain technology to record transactions all over the world. Governments have not yet regulated the currency with its blockchain mechanism promising complete secrecy.

From close to $800 at the start of the year, a single Bitcoin is now being traded for over $6000

Its presence in the digital space and inability to be physically touched or put in a safe, also makes it more susceptible to technological threats. This inability can also lead to the disparity of whether Bitcoin can be considered a halal form of investment or not.

Kalimullina argues that the lack of regulation and the volatility associated with both the form of currency and its unregulated nature begged the question of whether Bitcoin should be approved in Islamic states and communities.

"Among the main arguments against Bitcoin is a high degree of risk (maisir) and uncertainty (garar), a lack of provision of real assets and state guarantees," she said.

Experts and scholars all over the world added that there is no definite conclusion to this debate.

"As a payment network, Bitcoin is halal. In fact, Bitcoin goes beyond what more conventional closed banking networks offer," adds Matthew J Martin of Blossom Finance, a fintech startup based in Indonesia.

Bitcoin blasts to new all-time high of $6,450

The argument is based on the fact that Bitcoin is not based on debt. Martin argues that all the modern sovereign currencies are based on debt with usury which is why not all modern money is halal, however, Bitcoin is presumably not based on debt and is grounded on "proof of work."

Sharia law requires a currency to be tangible or to have evidence of existence. According to RT, any currency to be considered halal should be deflationary and have a steady market value.

This article originally appeared on RT.
COMMENTS (5)
Comments are moderated and generally will be posted if they are on-topic and not abusive.
For more information, please see our Comments FAQ