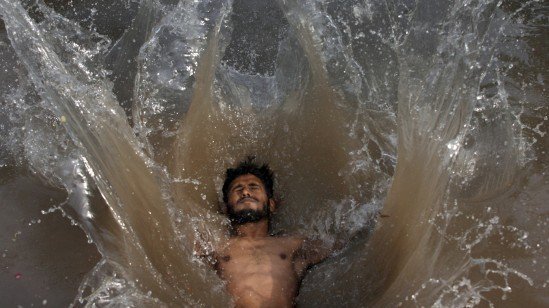 ---
ISLAMABAD: The country is facing a shortfall of 3,346 megawatts of electricity, stated PEPCO authorities on Sunday.

PEPCO sources say that total power generation in the country is 12,259 megawatts, out of which 600 megawatts is being supplied to the KESC. The total demand is 15,602 megawatts.

Meanwhile, areas on the outskirts of Lahore are facing power cuts of up to 9 hours, but LESCO has stated unannounced loadshedding is not being conducted.

Power cuts in southern Punjab have been increased by 2 hours. Urban areas are now facing up to 16 hours, while rural areas are experiencing up to 18 hours of load shedding.

Protests in Multan over unscheduled load shedding:

Meanwhile protests against unscheduled load shedding erupted in Multan.

More than one thousand protestors gathered at the national highway and blocked traffic.

Most of the protesters came from Qadirpur Rawaan and said that they were enduring 18 to 20 hours of load shedding every day.

Police reached the area but did not take any action.
COMMENTS (1)
Comments are moderated and generally will be posted if they are on-topic and not abusive.
For more information, please see our Comments FAQ