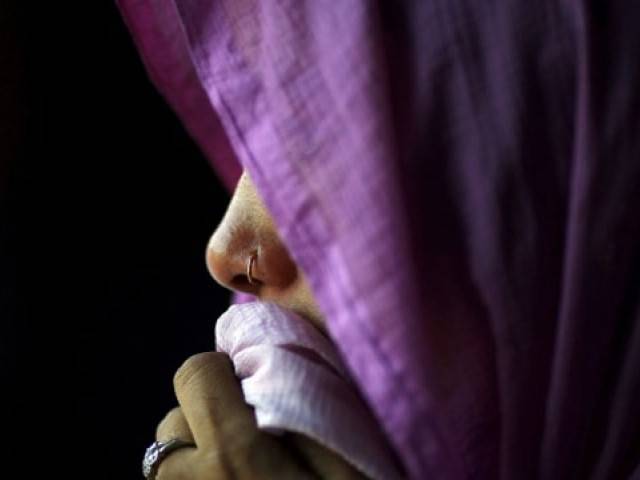 ---
DI KHAN: A local court in Dera Ismail Khan on Wednesday sent eight people on a three-day remand in police custody for allegedly parading a teenaged girl naked through a village.

According to police, the girl's brother had developed a romantic relationship with a woman outside marriage. After learning about the alleged affair, a local village council ruled that the woman's family could retaliate by disrespecting his sister.

Panchayat in Rajanpur orders rape survivor to be killed or sold off

On the morning of October 27, when the girl was fetching water, a group of men accosted her, stripped her and dragged her along the ground before making her walk around naked for an hour, The Guardian quoted police as saying.

The girl ran and sought refuge in the house of a local religious leader.

Later, it took criticism on social media and calls by human rights activists for police officials to take notice of the incident, lodge an FIR against nine suspects and arrested eight of them.

On October 30, the police arrested seven people for allegedly assaulting a teenage girl.

The police subsequently produced suspects before the Judicial Magistrate Draband Adam Khan who remanded the suspects in police custody for three days. The SP Sanaullah Khan told media that they were raiding suspected hideouts of one of the suspects who was still at large.

The same day, DIG Fida Hussain said that those who had assaulted the girl and the girl's family had filed cases against each other with the police.

Village councils, called panchayat or jirga, are illegal but widespread in rural areas of the country.

"Unfortunately, despite pro-women legislation, we see that in remote areas women are still being bartered as inanimate objects," according to Samar Minullah, a human rights activist.

Panchayat orders 'revenge rape' of teen girl

"We consider girls or women as the honour of a home or a community, yet we dishonour them, barter them and hand them in compensation to end disputes? This is not only illegal but un-Islamic too," she added.

"I am glad police has taken action but what about the girl? She will end up living a life of stigma for the rest of her life."

Published in The Express Tribune, November 2nd, 2017.
COMMENTS
Comments are moderated and generally will be posted if they are on-topic and not abusive.
For more information, please see our Comments FAQ