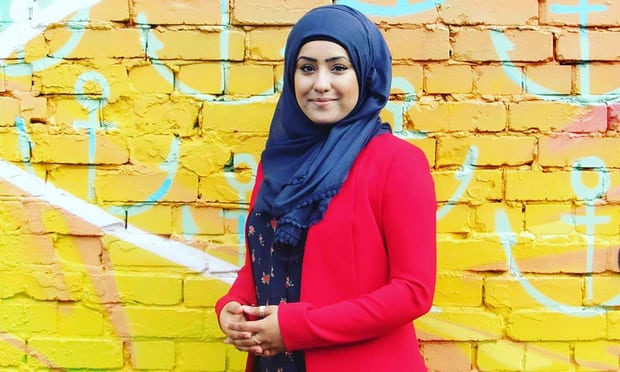 ---
A Muslim teacher who was dismissed for protesting against the viewing of a graphic video of the 9/11 incident to 11-year-olds has won an unfair dismissal case against her former school.

Surayah Bi, 25, raised her voice against the teacher who showed a YouTube video of the 9/11 incident showing people jumping off the World Trade Centre to their death, to seventh graders with special needs.

Bi claimed, the teacher who showed this warning video to the children had to log in from her personal YouTube account to show that particular video which clearly said it was unsuitable for children under 18. Bi was then dismissed from the Heartlands Academy in Birmingham in 2015 for speaking against this act of the teacher. She had only been in the job for seven days when she was fired.

The students had been studying Simon Armitage's poem Out of the Blue, which was written for the fifth anniversary of 9/11. Bi also claimed that when the video was about to be played, a warning message appeared and the children confirmed with the teacher whether or not they should be watching this video, but were told to keep quiet.

US teacher gives sixth-grade students anti-Muslim reading assignment

A protection checklist written three days after her firing, seen by the Guardian, mentions that Bi was head girl at Saltley School, which was related in the Trojan Horse affair five years after she left, and that she had completed a dissertation looking at the outcome of the scandal on pupils. It said she showed concerns about the video because it hurt her as a Muslim.

"Damage caused by the Trojan Horse affair to students who went to those schools, other students in the area, and the Muslim community of Birmingham, will be felt for generations to come," said Bi following the outcome of the final hearing of the tribunal.

"Considering that it was chucked out of the courts and proven to be a hoax, it has affected thousands and thousands of lives."

"Just because I went to a Trojan Horse affair school, which [was involved in the scandal] five years after I left... I was implicated as being an extremist."

The school offered Bi £11,000 in compensation for loss of earnings a year after she was first fired. But she did not accept  the offer and instead took the case to an employment tribunal.

Muslim woman takes legal action against UK school over veil ban

She took the academy's sponsor E-Act and employment agency Edustaff London to court in December 2016 before discovering on Friday that her case had been successful.

In the latest hearing this month, a judge ruled that Bi had also been wronged under the 2010 Equality Act. Bi has applied to have her discrimination claim reconsidered, insisting that she would not have been fired if she hadn't been a Muslim, but said she is open to reaching a settlement with the school.

Bi, who has degrees from Oxford University and SOAS, and is studying for a PhD in human geography at UCL, represented herself at the tribunal after failing to qualify for legal aid.

In a statement, a spokesman for E-ACT, the multi-academy trust which runs Heartlands Academy, said: "Although we are disappointed by the judgment, we respect the tribunal's decision and we continue to further strengthen our processes to ensure that there can be no repeat of the errors highlighted to us during this case."

This piece originally appeared on the Guardian.
COMMENTS (3)
Comments are moderated and generally will be posted if they are on-topic and not abusive.
For more information, please see our Comments FAQ