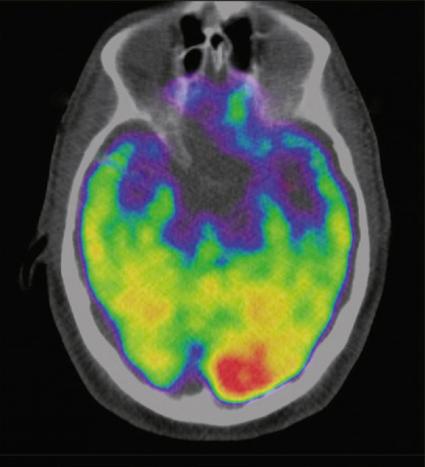 ---
BAHAWALPUR: Bahawal Victoria Hospital in collaboration with Pakistan Stroke Society and Pakistan Society of Neurology organised a walk to mark the World Stroke (Paralysis) Day. The World Stroke Day was observed across the globe, including Pakistan on October 29 (Sunday).

The walk started from Operation Theatre of Bahawal Victoria Hospital and concluded at Quaid-e-Azam Medical College Bahawalpur. It was led by Dr Munir Azhar, while doctors and members of civil society participated in the event.

The participants were carrying banners inscribed with literature meant to create awareness against the disease.

Pakistani professor develops biomarker for stroke diagnosis

This year, the theme for World Stroke Day is "What's your reason to prevent Stroke".

On the occasion, the speakers said that more than 80 per cent strokes were preventable through basic lifestyle changes, careful monitoring of the body, regular checkups, and timely intervention in case it has already occurred. They stressed the need for avoiding sedentary lifestyles and high cholesterol diet — the leading causes of stroke. They said it was a silent killer and does not show any symptoms for very long.

Earlier, Consultant Neurologist Dr Mansoor Iqbal said, "Everyone is susceptible to getting strokes but smokers are six times more at risk."

He said sudden numbness, confusion, trouble seeing, disturbed balance while walking, severe headache with unknown causes were among clear warning signs of a stroke. "Knowing the signs beforehand can prove to be an important step towards early recovery," he added.

Consultant Neurologist Dr Maimoona Siddiqui said that nearly 0.35 million Pakistanis suffer from the disease every year, but it was a treatable and preventable disease.

New cholesterol drug cuts heart attack, stroke risk more than 20%

"Annually, 15 million people suffer from stroke worldwide and every six seconds someone either dies of stroke or is permanently disabled," she pointed out.

She said people were often surprised to know that young people suffer strokes and that women are more likely to have a stroke than men. "One in six people will have a stroke, and for women, the figure is one in five," she elaborated.

She explained stroke was a sudden brain damage and lack of blood flow to the brain, caused by clot or rupture of a blood vessel.

Published in The Express Tribune, October 30th, 2017.