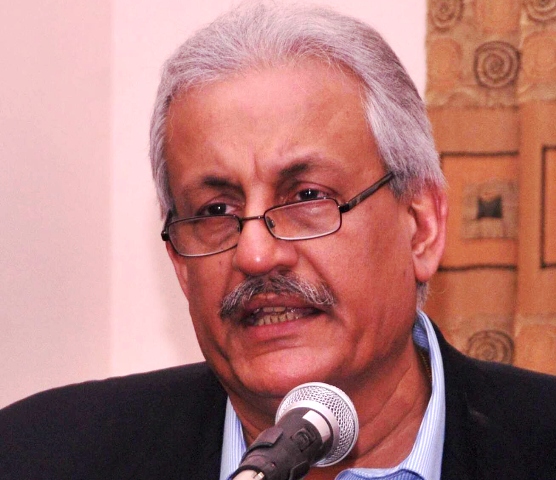 ---
ISLAMABAD: Senate Chairman Mian Raza Rabbani has stressed the need to build a strong national narrative in the face of blighting accusations and propaganda blaming Pakistan for the mess of extremism and terrorism created by the Western powers and their regional affiliates.

Speaking at the launching of a book by Senate Secretary Amjad Parvez on Sunday, he congratulated the writer "on compiling a publication to effectively demolish and humble many prevailing misconceptions, wilful distortion of truth and facts, perception deficit and negative publicity to cast shadows of doubt and mistrust on Pakistan".

Empower Senate, make federation stronger: Rabbani

He said the book, Focus Pakistan, built a clear-sighted and sound case for Pakistan as a country that was as economically viable, democratically woven, peace-loving, responsible, vibrant, dynamic and democratic as any other state in the region or the world.

According to a press release, Punjab Governor Malik Rafique Ahmed Rajwana said there was a dire need to project the positive image of Pakistan. He said the country's cultural diversity and youth presented an avenue towards prosperity, development and social transformation. He said the book had countered the distortion of facts by effectively providing a highly convincing alternative narrative that proved that Pakistan was progressing despite challenges.


COMMENTS
Comments are moderated and generally will be posted if they are on-topic and not abusive.
For more information, please see our Comments FAQ