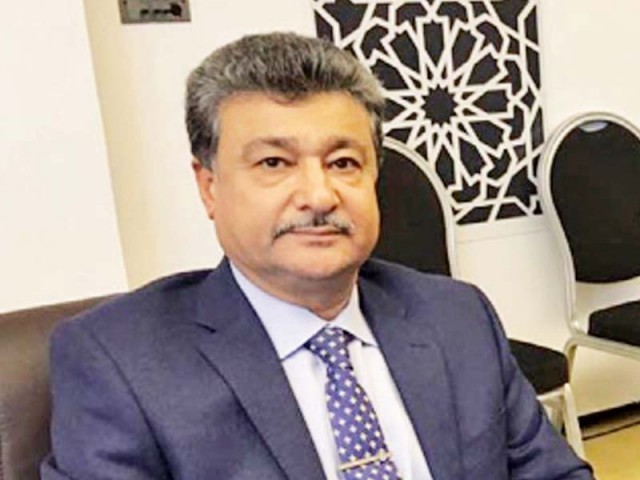 ---
ISLAMABAD: Islamabad Mayor and CDA Chairman Sheikh Anser Aziz has said that Building Control Section (BCS) Directorate would ensure symmetry for all buildings of Islamabad and no violations would be tolerated in this regard.

"No building would be allowed to operate without obtaining completion certificate and implementation of Islamabad Residential Building Zoning Regulation 2005 will be ensured," he said while chairing a meeting at CDA Headquarters.

The meeting reviewed the steps taken by the BCS Directorate to ensure enforcement of building bylaws. The meeting was attended by the officers of different departments.

The meeting was informed that a comprehensive campaign is underway to ensure implementation of Islamabad Residential Building Zoning Regulation 2005.

BCS officials said that for this purpose not only awareness among the masses is being created but strict actions are also being taken against the violators.

They told the meeting that obtaining building completion certificate has been mandatory. Public notices to this fact have been published addressed to owners of all high-rise, commercial, institutional buildings, apartments, houses and other buildings, directing them not to occupy or give possession for occupancy of the building without obtaining completion certificate from CDA as required under clause 2.8.1 of the zoning regulation.

The occupants have been advised in their own interest not to occupy the buildings without completion certificate otherwise authority will proceed for sealing of those premises besides initiating legal proceedings.

The meeting was further told that in order to curb building violations, BCS Directorate has also told building owners who have raised illegal structures such as constructions on top roofs, covering of verandas to remove violations within 15 days otherwise authority will take strict action for removing these.

It was also told that the authority has time and again issued notices for removal of the violations but instructions of the Authority have not been complied with.

Published in The Express Tribune, October 28th, 2017.
COMMENTS
Comments are moderated and generally will be posted if they are on-topic and not abusive.
For more information, please see our Comments FAQ