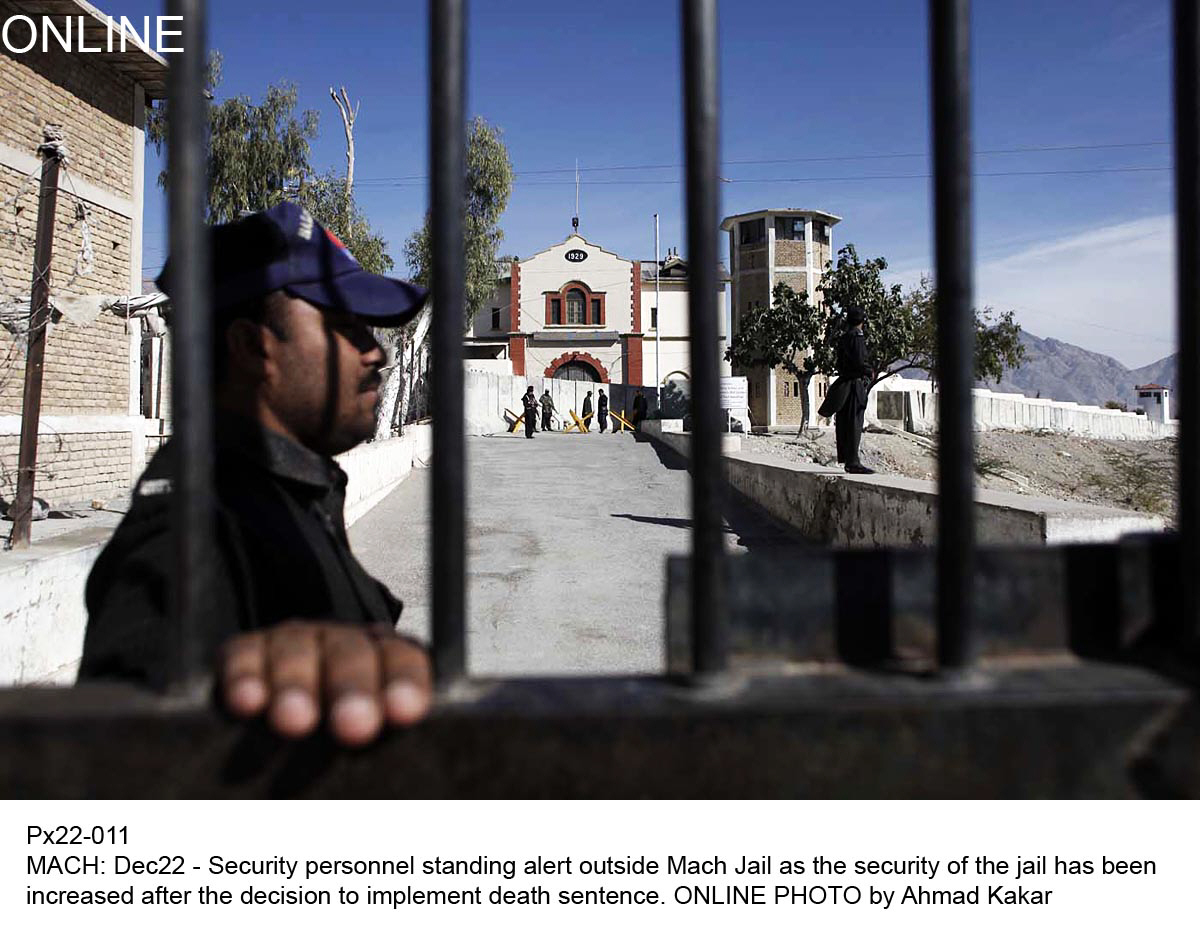 ---
QUETTA: Balochistan jails presented a horrendous picture of child abuse, with a provincial lawmaker claiming that almost all the juvenile prisoners are subjected to sexual assault and forced to use drugs.

The issue of child protection was raised in the Balochistan Assembly by National Party lawmaker Yasmin Lehri through a call attention notice. She pointed out the Balochistan Child Protection Act was enacted in November 2016 but the Social Welfare Department had not notified the legislation.

Human rights activists released from Turkish jail

Speaking on the issue, Jamiat Ulema-e-Islam-Fazl (JUI-F) lawmaker Sardar Abdul Rehman Khetran claimed that 99% of the juvenile prisoners in Balochistan suffer sexual assault and turn out to be drug addicts by the time they complete their sentences.

Khetran said there was no separate jail for the juvenile prisoners in the province and there was no monitoring at the jails. "Over 4,000 juvenile prisoners are kept in different jails in violation of the existing laws," he said. "They come out as drug addicts, when released from jails."

Majeed Khan Achakzai of the Pakhtunkhwa Milli Awami Party (PkMAP) said that the Balochistan Assembly was the second in making legislation yet the province at the bottom in implementing the laws.

Deputy Speaker Raheela Durrani, who was chairing the session on Thursday, said the house committee headed by Dr Abdul Malik Baloch should review the matter. She also directed the provincial home secretary to submit the report in this regard.

Save Mehrgarh

The House adopted a resolution moved Lehri, which demanded of the provincial government to take steps for the protection of the archaeological sites in Balochistan and research in the 9,000 years old civilisation found at Mehrgarh.

Lehri said that all the civilised nations preserve and protect their archaeological sites but in Balochistan Mehrgarh was being destroyed. Achakzai backed her claim, saying that the archaeological site was badly damaged because of a feud between two local tribes.

Judicial inquiry says condition of SU hostel worse than jail

Speaking on the resolution, former chief minister Dr Malik Baloch said the artefacts recovered from Mehrgarh were shifted to Italy because of concerns that Pakistani authorities might fail to protect them. "We tried to establish a museum but could not succeed in our efforts," Baloch added.

The house through another resolution -- moved by Majeed Achakzai -- demanded of the provincial government to approach the federal government for the shifting of the zonal offices of the industries set up in the Lasbela Industrial Estate Development Authority (LIEDA) to Hub so that the province could benefit from the taxes collected from these industries.

He said that at present offices of all such industries were established in Karachi, and hence the Sindh government was collecting taxes from these industries, depriving Balochistan of Rs 140 billion annually.