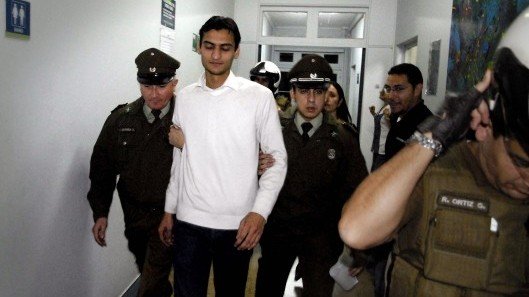 ---
SANTIAGO: Chile once again sent Pakistani suspect Saif-ur-Rehman behind bars on charges of possessing explosives.

A Chilean court designated 28-year-old Rehman "a danger to society" on Saturday.

Rehman had previously been charged after being found with traces of explosives.

He was released last week on probation following charges of illegally possessing weapons, but not of violating an anti-terror law.

Khan, an intern at a Santiago hotel, had gone to the US embassy after being called in for a discussion about his US visa, which had been revoked.
COMMENTS (1)
Comments are moderated and generally will be posted if they are on-topic and not abusive.
For more information, please see our Comments FAQ