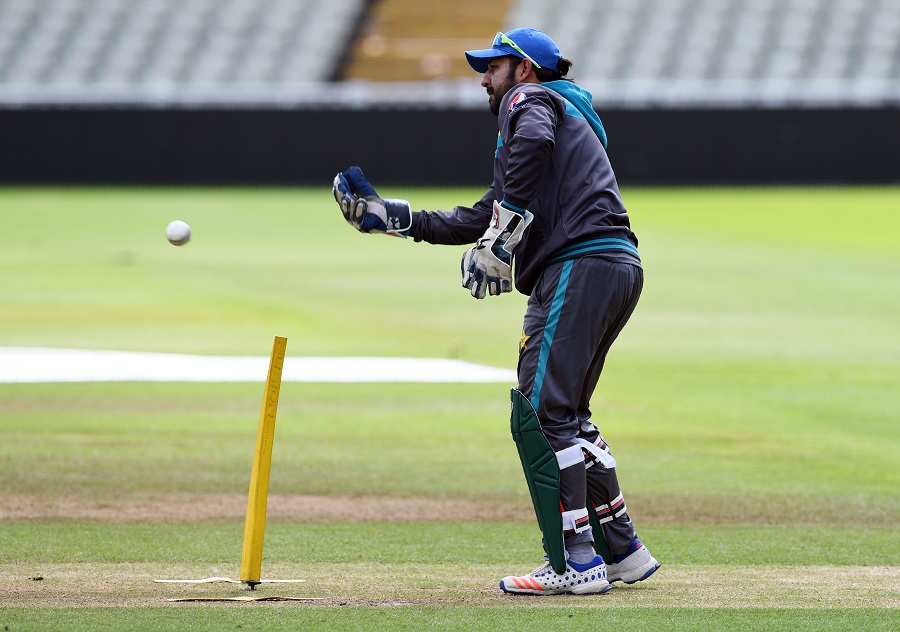 ---
Pakistan skipper Sarfraz Ahmed on Wednesday opened up about the spot-fixing approach made to him after the first ODI of the five-match series which the hosts won 5-0 against Sri Lanka.

After the story broke and was extensively covered by national and international media, Pakistan Cricket Board (PCB) Chairman Najam Sethi confirmed the approach made to 'a player' in a tweet but did not mention the name of the cricketer.

According to sources back then, the player instantly reported the approach to PCB's Anti-Corruption Unit.


PCB informs ICC about bookie approach to Sarfraz


PCB then forwarded the information to the International Cricket Council to take over the matter.

Sarfraz, while talking to reporters before the start of the three-match T20I on Wednesday, said watching himself being discussed so much on TV scared him.

"Whatever happened, it is done and I did what I was supposed to do," Sarfraz said in Abu Dhabi. "But I wasn't frightened after informing; in fact, I was more scared watching myself on TV. I was discussed on TV so much that at some stage I started to feel fear."

The 30-year-old added that everything was fine now. "But by the grace of Allah, everything is getting normal. When you are going into a series you need to be normal and everything is going good so far."

Sarfraz was rightly scared of being discussed on the matter of spot-fixing since recently Pakistan Super League franchise Islamabad United's openers Sharjeel Khan and Khalid Latif were banned for five years, with the latter slapped with a hefty fine as well.

Also, Pakistan pacer Mohammad Irfan was banned for six months for not reporting an approach to the PCB.

Meanwhile, Pakistan head coach Mickey Arthur on Monday praised 'the player' — as Sarfraz was not confirmed as the approached party till then — for reacting unbelievably.


Arthur praises Sarfraz's response to bookie


"To be honest the player reacted unbelievably well, he did everything required of him and we had a chat straight afterwards," coach Mickey Arthur had said. "It was handled brilliantly and I think that is a real example to our team and to the cricket world that a really important player was approached and acted to the letter of the law and did exceptionally well as a true ambassador of the game."

Arthur added that the player (Sarfraz) set an example for all other players. "I am very comfortable with our players. They are outstanding and I have no doubt that if anyone is approached they will do the same way as the individual did," he had said.

Sri Lanka and Pakistan are currently participating in a three-match T20I series, of which the third and final match will played in Lahore, and Sarfraz believes it will be great to lift the trophy in front of the home crowd.

"We naturally are very happy because we will be playing at home and if we can go on to lift the trophy in front of home fans, then nothing like it," said Sarfraz.