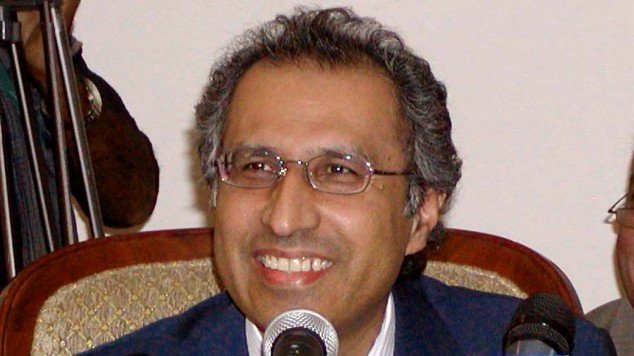 ---
ISLAMABAD: The government constituted a five-member committee to investigate growth estimates of the current financial year, which according to independent economists were fudged to show exaggerated growth.

Adviser to Prime Minister on Finance and Revenue Dr Hafeez Sheikh formed the committee in a meeting of the Economic Adviser Council (EAC). The Committee would be headed by Deputy Chairman Planning Commission, Dr Nadeemul Haq.

To the surprise of many, the National Accounts Committee (NAC) on April 18 endorsed the growth figures of 4.09 per cent for the financial year 2009-2010.

The NAC meeting was chaired by the Secretary Statistics Division, Saeed Ahmad Khan. The Principal Economic Adviser Saqib Sherani and the Chief Economist of Pakistan Dr Rashid Amjad had contested the small-scale manufacturing investment figures and questioned the wholesale and retail sector growth.

However, despite the members' opposition the NAC approved the growth figures.

A official in the EAC told The Express Tribune that Chairman Revenue Advisory Council, Dr Hafeez Pasha raised the issue of fudged growth figures for the current fiscal year. The source said that Sherani again expressed reservations over growth in certain sectors, particularly in private fixed investment.

The source quoted the Finance Adviser as saying, "before we sell the figure to the world we must ourselves be sure about the numbers."

An independent economist had pointed out that the government projected 5.12 per cent growth in the wholesale and retail sector by making adjustments in last year's growth of this sector. Last year, the growth in wholesale and retail sectors was recorded at 3.13 per cent but the government revised it downward to negative 1.41 per cent.

The growth in private fixed investment was shown as negative 3.5 per cent but in the small-scale manufacturing investment sector the growth was shown at 10.5 per cent. In the construction sector investment growth is negative 2.1 per cent but the government showed the construction sector growth to be at 15.4 per cent, the third highest in almost two decades.

According to the revised growth figures of financial year 2008-2009, the growth in the construction sector was negative 11.17 per cent.

Published in the Express Tribune, May 23rd, 2010.