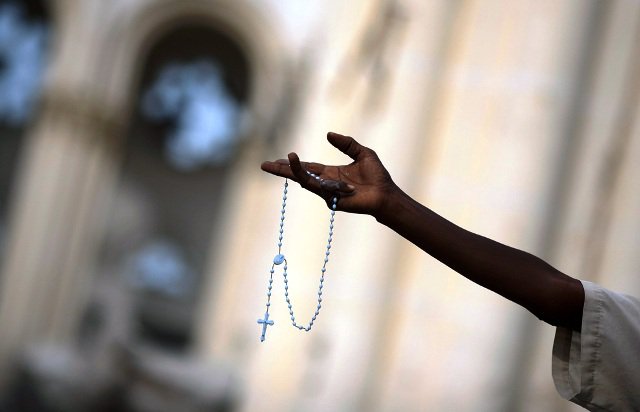 ---
ISLAMABAD: The human rights ministry is all set to forward the Christian Marriage and Divorce Bill, 2017 to the Ministry of Law and Justice for vetting, while the Hindu Marriage Act will be implemented at the provincial level, representatives of both communities were informed on Wednesday.

The bill for Christians has been pending for five years and around four million members of the community in Pakistan are facing issues pertaining to marriage and divorce.

Human Rights Minister Mumtaz Ahmed Tarar assured a delegation of Hindus and Christians that the ministry would pursue the approval of the law from the National Assembly.

Christian clerics, MPs invited to vet marriage bill

Officials privy to the meeting told The Express Tribune that the Christian members of the delegation expressed concern over the slow progress of the amendments pertaining to marriage and divorce in the community.

The draft was forwarded by the National Commission on the Status of Women (NCSW) to the ministry in 2012. They shared some serious issues that the community is facing due to the delay in the legislation. The NCSW worked on the draft in 2011 but the government has failed to present it before Parliament.

The Christian representatives recommended that the bill's provisions should be in accordance with the Bible. The delegation also called for the implementation of the marriage laws for both communities at the provincial level and avoidance of further delay in this regard.

Minister of State for Human Rights Barrister Usman Jamali also attended the meeting.

The Hindu Marriage Act, 2017 was enacted in March and extends to the capital territory, Punjab, Khyber-Pakhtunkhwa and Balochistan, while Sindh has enacted its own law on the subject.
COMMENTS
Comments are moderated and generally will be posted if they are on-topic and not abusive.
For more information, please see our Comments FAQ