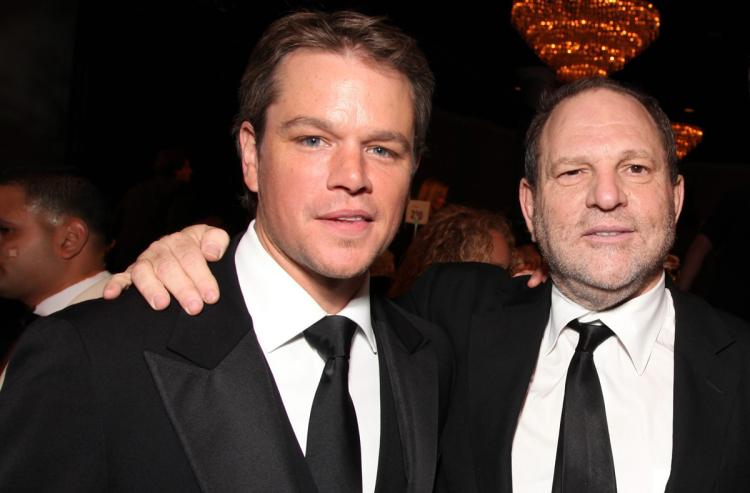 ---
Actor Matt Damon says he knew Hollywood producer Harvey Weinstein, accused of sexual harassment by many actresses, was a womaniser, but was not aware that he was a predator.

"When people say like, 'Everybody knew,' Like, yeah, I knew he was an a**hole," Damon told ABC News in a joint interview with actor George Clooney.

Throwback: The struggles of Matt Damon

"He was proud of that. That's how he carried himself. I knew he was a womaniser. I wouldn't want to be married to the guy. But this level of criminal sexual predation is not something that I ever thought was going on. Absolutely not," he added.




Clooney said Weinstein talked to him about women he had affairs with though Clooney didn't believe him. "I didn't really think that they were going to have affairs with Harvey, quite honestly. And clearly they didn't. But the idea that this predator, this assaulter, was out there silencing women like that, it's beyond infuriating," he said.

Damon worked with Weinstein on Good Will Hunting, the 1997 film that launched Damon's career. "You had to spend about five minutes with him to know that he was a bully. He was intimidating. Miramax was the place, really the place, that was making great stuff in the 1990s. And it was like, 'Could you survive Harvey?'"




Matt Damon lauds Akshay Kumar for spreading the 'Toilet' message

Damon said Weinstein's "darkness" was done in private and he never saw it take place. "What makes something like this so horrific is that these are women and actresses who are pursuing their dreams. They're doing everything right. And suddenly they found themselves alone with a predator."

Have something to add to the story? Share it in the comments below.