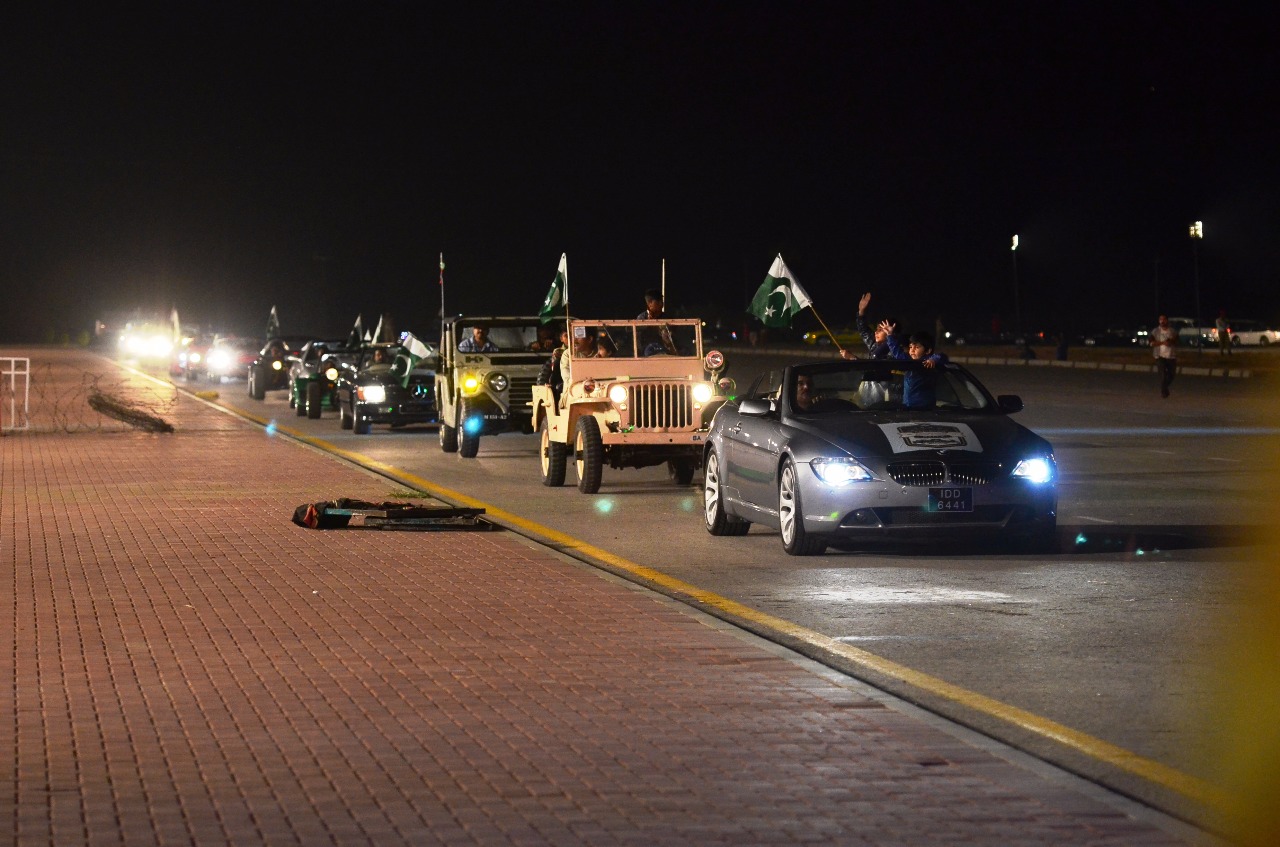 ---
The Pakistan Motor Rally kicked off today from Khunjerab Pass. The rally is being held in connection with the country's 70th independence day celebrations, and is organised by the Pakistan Army.




The rally will include over 300 jeeps, 500 bikes and 150 vintage cars drawn from 23 motor clubs across the country. The celebrations aim to spread a positive message of Pakistan to the rest of the world.




Law enforcement agencies have made fool-proof security arrangements for the rally.

Originating from Khunjerab, passing through Gilgit, Islamabad, South Waziristan, Quetta and Karachi, the rally will culminate at Gwadar, having covered a total distance of more than 3,000km,




Gilgit Baltistan Chief Minster Hafiz Hafeezur Rehman  has said that the successful conclusion of the rally would convey to the international community that Pakistan was a peace loving country.




Another leg of the rally also started on its journey from Lahore, as motor cars took the motorway, while bikers opted for the GT road route.




The rally will be followed by a musical concert by superstars Atif Aslam and Shafqat Ammanat Ali at the Shakarparian Parade Ground.
COMMENTS
Comments are moderated and generally will be posted if they are on-topic and not abusive.
For more information, please see our Comments FAQ