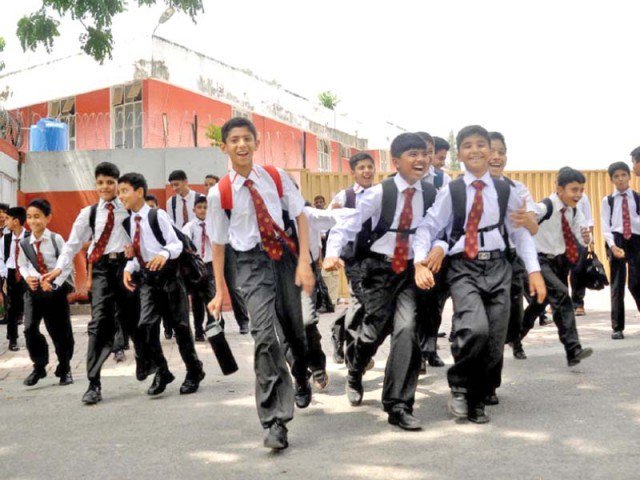 ---
LAHORE: Poor quality and a rural-urban divide in access are some of the major challenges faced by the education sector in Punjab. The situation is exasperated by the lack of facilities and the apparent shortage of good teachers.

Although researchers and various reports on education show improvements in the province, providing quality education and achieving learning outcomes remain a major challenge for public schools and the provincial government.

Govt considering 'smart boards' at public schools

Quality of education

Although detailed data on the quality of education in public schools is not available, some reports, limited in their scope, indicate dismissal levels of learning and a desperate need for improvement.




The studies carried out to assess the quality of education are limited to testing children for their ability to read Urdu or English and solve simple arithmetic problems of lower grades. According to the Annual Status of Education Report (ASER) 2016, 35% of Class-5 children cannot read a Class-2 story in Urdu. At the same time, 72% of Class-3 children are unable to read a story in Urdu.

For English, the report found that 43% of Class-5 children could not read sentences of the Class-2 syllabus, while 77% of Class-3 children could not read Class 2-level sentences.

An Arithmetic learning test showed that 40% of Class-5 children could not perform two-digit division, while 77% children of Class-3 could not do the same. However, the report only surveyed rural parts of the province and data from urban centres has not been published in any recent survey or report.

Associate Professor of Economics at Lahore University of Management Sciences (LUMS) and Senior Research Fellow at the Institute of Development and Economic Alternatives (IDEAS) Dr Faisal Bari said there was visible improvement in many of the education indicators. He points out there is improved infrastructure development, an increase in the allocation for education in the budget, number of teachers and better salaries/incentives for them. However, he continues that after so many reforms, there are still shortcomings in the quality of education. The associate professor underlines that this remains the biggest challenge for Punjab.

Punjab mulls ban on soft drinks in schools

"I think unintended contradictory reforms can be one of the reasons behind lagging improvements in quality.' He feels that by increasing the qualification requirement for teachers, the social distance between a teacher and students can be increased. "Access to a university degree is more prevalent in urban areas." He says the government is good at SOP-driven initiatives, but the human element is required to inspire a classroom. He suggests that motivating teachers and giving them incentives to improve quality must be a focus of the relevant authorities.




The provincial government also sees improvement in the quality of education as its primary objective.

Speaking to The Express Tribune, Punjab School Education Secretary Dr Allah Baksh Malik reiterates that the government wants to achieve better learning outcomes. "It is focusing its energies on three aspects to improve the quality of education in the province," he stresses. "We are concentrating our energies on improving curriculum, providing quality teaching and a conducive learning environment."

For this, he reveals that authorities have increased the number of teachers and has hired thousands of such professionals on merit. To improve the quality of teaching, the government had revamped teachers training programmes under the Quaid-e-Azam Academy for Educational Development (QAED), he states.

Published in The Express Tribune, October 24th, 2017.
COMMENTS
Comments are moderated and generally will be posted if they are on-topic and not abusive.
For more information, please see our Comments FAQ