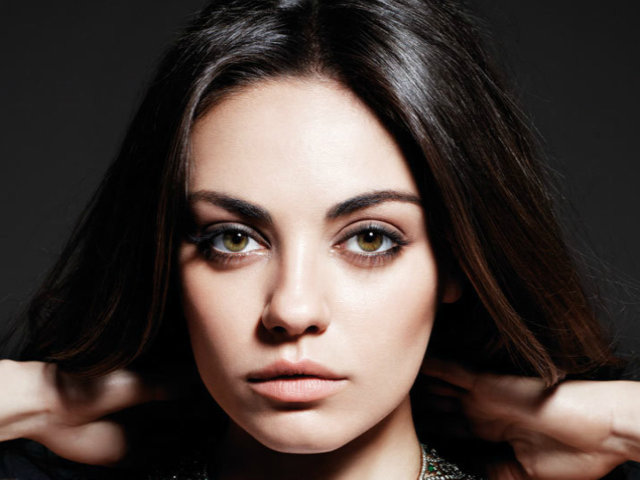 ---
Despite their struggles, some refugees who managed to flee wars, natural disasters or persecution have been able to make commendable contributions to society. As compiled from Mirror, here are five famous people you didn't know were refugees but managed to rise above the circumstances and earn celebrity status.

10 actors who have made the most money in Hollywood

1) Mila Kunis

Mila Kunis and her family left Soviet Ukraine and came to the US in 1991, during the Cold War. The Bad Moms actor was only seven years old at the time. "After the Holocaust, in Russia you were not allowed to be religious," Kunis told The Sun. "So my parents raised me to know I was Jewish. You know who you are inside."




After Trump signed the immigration ban, Mila's actor husband, Ashton Kutcher took to Twitter to share that he took the ban personally. "My wife came to this country on a refugee visa in the middle of the Cold War," Kutcher tweeted. "My blood is boiling right now!"

2) Rita Ora

Singer Rita Ora, born to Albanian parents in Yugoslavia (now Kosovo), fled the country for the UK when she was just a year old.




With the disintegration of Yugoslavia, ethnic Albanians faced persecution. She relocated to London and is now a singer, actress, and model there.

3) Iman

Supermodel Iman, who is the world's first African-American supermodel, fled Somalia with in her family back in 1972 after dangerous government coup.




The family moved to Kenya, where the young beauty was discovered and began her now-famous career path.

7 Pakistani celebrities who failed to make it big in Bollywood

4) M.I.A.

British rapper M.I.A. fled from Sri Lanka aged nine, after her primary school was destroyed in a government raid.




The ethnic civil war forced her family to go to India before they went to London.

5) Michael Marks

You may not know of him particularly but we're sure you've shopped from his store. That's right, Michael Marks is the co-founder of Marks & Spencer.




He was a Jewish Russian refugee who moved to the UK in 1882 to escape danger.

Have something to add to the story? Share it in the comments below.
COMMENTS
Comments are moderated and generally will be posted if they are on-topic and not abusive.
For more information, please see our Comments FAQ