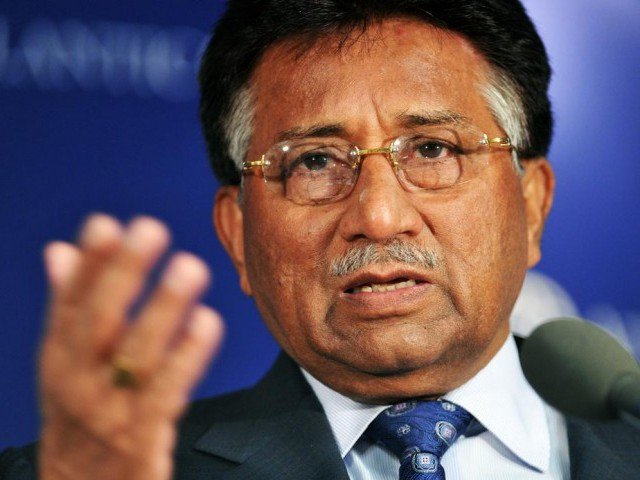 ---
KARACHI: General (retd) Pervez Musharraf has said he will return to Pakistan before the general elections. The country needs a third force and we shall expel the thieves and those who plundered Pakistan from politics, the former military dictator and head of All Pakistan Muslim League said.

He said that honest leadership will win with the support of the people. "Meetings will be held in Karachi Central and other areas. Pakistan's future is bright," he added.

APML has demonstrated its political power in Karachi, Musharraf said while congratulating those who joined APML after leaving MQM, PSP, PPP, and other parties.

He was addressing in absentia the inauguration ceremony of the APML's office of Karachi Central in FC Area Liaquatabad. More than 1,000 workers of MQM, PSP, PPP, PTI, PML-F, and other parties announced that they were joining APML.

APML South Region President Ahmed Hussain inaugurated the office of the District Central. Aslam Minai, Imran Siddiqui, Muhammad Ali Sherwani, Syed Faraz Ali, Asif Khan, Tahir Khan, Salma Waheed Murad, and Najmi Meenai were also present.

Musharraf said that he was happy to see the inauguration of the office of Karachi Central. "This is a public rally in Liaquatabad, which had been a stronghold of MQM. He said APML is not only of Muhajirs. Sindhis, Pathans, Punjabis, Pakhtuns, Baloch, and people from all religions and nations are joining APML, which is not limited to one single province as it is a national party."

He said the party is starting its political journey in Karachi Central. "Though I am out of the country, soon I shall be among you. I want to tell that I have lived in Darusallam Building in Nazimabad-3 for years and it is very close to this office. I spent my childhood there," he added.

He said that unfortunately, the situation in Pakistan is not very good. "We shall face it together. The third political force will be organised on national and provincial levels. We have started moving ahead. We shall take fully-fledged part in the next elections and win," he claimed.

He advised the leaders of the APML to open offices in all districts and invite people to join the party. "Our slogans should be 'Pakistan First'. First of all, we are Pakistanis."

He urged the people to move forward and he will support them. He said that we shall run the electoral movement jointly. He congratulated the leadership of the party for organising a successful meeting.

Ahmed Hussain said that soon a big public meeting of the party will be organised in District Central.
COMMENTS (5)
Comments are moderated and generally will be posted if they are on-topic and not abusive.
For more information, please see our Comments FAQ