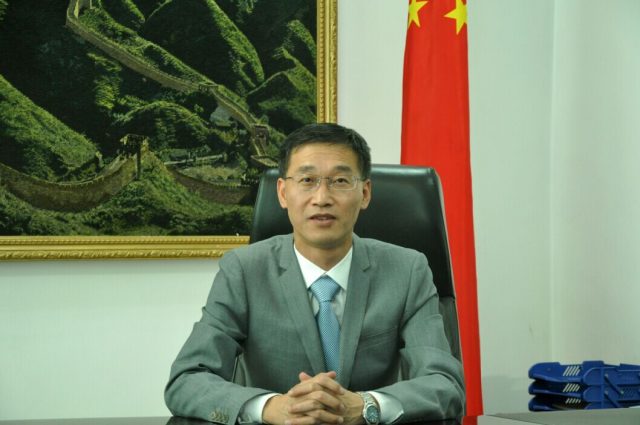 ---
China has requested Pakistan to step up security of its newly appointed ambassador in Islamabad following intelligence information that terrorists are planning to attack him.

The Chinese Embassy in Islamabad has written a letter to the interior ministry, saying that a terrorist tasked to attack Ambassador Yao Jing has entered Pakistan, sources told Express News.

The Embassy requested that the Pakistan government take immediate action on the intelligence information, and enhance security of Ambassador Yao.

According to sources, the letter written by the focal person for China-Pakistan Economic Corridor (CPEC), Ping Ying Fi, identifies the terrorist as Abdul Wali.

Wali belongs to the banned East Turkestan Independence Movement (ETIM) – an extremist group which largely operates in China's troubled northwestern border region of Xinjiang.

Xinjiang is home to many ethnic minority groups of China, including the Turkic Uyghur people, who are Muslims by faith.

In the letter, Ping has also shared details of the terrorist's passport and demanded his immediate arrest and handover to the Chinese Embassy.

This, the letter says, will not only help foil the nefarious designs of the terrorist but will also help in getting to other terrorists involved in the plot.

Yao Jing replaced Sun Weidong, who served as China's Ambassador to Pakistan for three years and recently returned to his country after completing his diplomatic assignment.

The multibillion-dollar CPEC project, dubbed 'game-changer for the region, will connect the Xinjiang region with Pakistan's deep seaport of Gwadar through a network of rail and roads.


COMMENTS (1)
Comments are moderated and generally will be posted if they are on-topic and not abusive.
For more information, please see our Comments FAQ