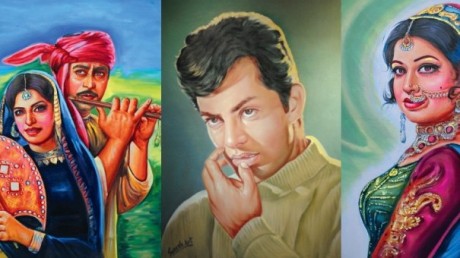 ---
LAHORE: After remaining divided for several months, members of the Pakistan film industry have finally resolved their differences and united under one banner for the sake of reviving Lollywood.

In a meeting chaired by the Standing Committee on Culture and Tourism Chairman Nilofar Bakhtiar, the leaders of the two groups of the film industry, Amjad Farzand and Sangeeta, decided to reconcile.

After long discussions among the stakeholders from the film industry and government officials in Lahore, Bakhtiar shared the good news of the two group's reconciliation.

She said that President Asif Ali Zardari and Prime Minister Yousaf Raza Gilani were interested in helping the film industry and wanted to allocate money for this purpose in the upcoming budget.

Bakhtiar said that they couldn't go ahead with allocation because the film industry was divided into two groups.

"We wanted everyone to make one group which could be registered and then the government could patronise that group for the revival of the film industry. I am glad that people from the film industry have resolved their differences and now the funds can be allocated for the film industry in the budget," she said.

Bakhtiar said that the expected package for the revival of the film industry would include funds for the establishment of a colour lab, a training institute for members of the film industry and scholarships for artists.

"I am very happy that the body has been formed now and Amjad Farzand Ali will be the chairman of this new body called the United Film Association of Pakistan while Sangeeta will serve as the vicechairman," she said.

She hoped that Ali and Sangeeta will soon start joint productions.

Sangeeta said that she did not want to take the blame that the film industry could not improve because she had made a separate group.

"I only have the sincerest intentions and have joined this association for the betterment of the industry," she said.

Ali termed the merging of the two groups as a big achievement. He said that the cinema industry would be revitalised as everyone had collected under one banner.

He welcomed Sangeeta and gave full credit to Bakhtiar and the Pakistan Film Censor Board Chairman Malik Shahnawaz Noon for this achievement.

The meeting was attended by director Aslam Dar, Ghulam Mohiyuddin, producer Zulfiqar Mana, writer Nasir Adeeb, Nagma, Shaan, Syed Noor, Pakistan Cinema Management Association Chairman Qaiser Sanaullah Khan and Pakistan Film Exhibitors Association Chairman Zoraiz Lashari.

Published in The Express Tribune, May 23, 2010.