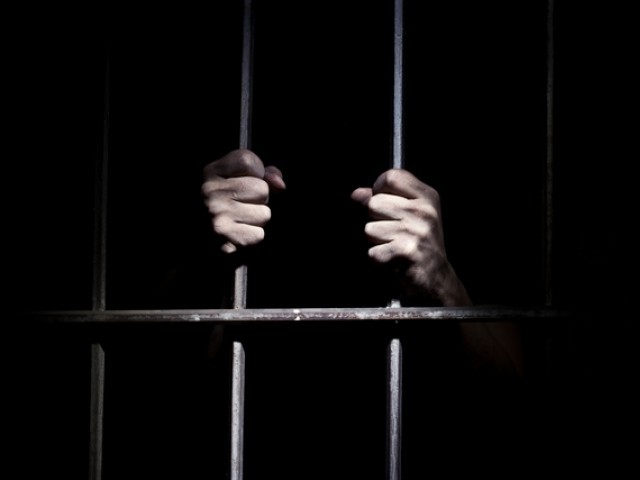 ---
ISLAMABAD: A Cyber Crime Court in the capital awarded on Wednesday a total of 10 years' imprisonment to a foreign national and two Pakistanis.

Judge Tahir Mehmood Khan sentenced a Nigerian national Iroko Mercy alias Jeff Jack More and two Pakistanis Daud Ghouri and Raja Asad and imposed a total fine of Rs1.1 million each and in case of non-payment the accused will have to undergo an additional eight months each in jail.

According to the Assistant Director Legal of the Federal Investigation Agency (FIA), Munawar Iqbal Ranjha, the convicts were accused of taking money from the complainant of the case, Abdul Jabbar, on the pretext that he has won a lottery of Rs20 million.

Another official of FIA, Chaudhry Mumtaz, said that the accused had asked Jabbar to transfer money in their accounts for buying a chemical from an embassy which would help them removing some marks from the dollar currency allocated for refugees.

He said the accused had convinced the complainant that they had the currency in their possession and only need chemical for removing the marks and make it usable. Jabbar had transferred total Rs4.3 million in Ghouri and Asad's accounts.

In the short order, the judge stated that the accused were convicted under section 36 of the Electronic Transaction Ordinance, 2002, and sentenced to undergo five years' imprisonment each with a fine of Rs1,000,000 each.

In case of non-payment of fine, the convicts would undergo additional six months' imprisonment.

Under section 420, the court handed down five years' sentence with a fine of Rs100,000 each and in case non-payment, they accused will have to stay behind the bars for two more months.  The court did not extend benefits to accused under section 382-B (reduction of period of sentence of imprisonment) and 397 (sentence on offender already sentenced for another offence) of the Criminal Procedure Code.

In many cases, the court extends benefits of section 382-B to the accused through which time already spent in jail is reduced from the sentence.

Since the accused were already in Adiala jail, the court ordered the Superintendent of Adiala jail to keep the convicts in custody till the expiry of punishment awarded to them.

Published in The Express Tribune, October 19th, 2017.
COMMENTS
Comments are moderated and generally will be posted if they are on-topic and not abusive.
For more information, please see our Comments FAQ