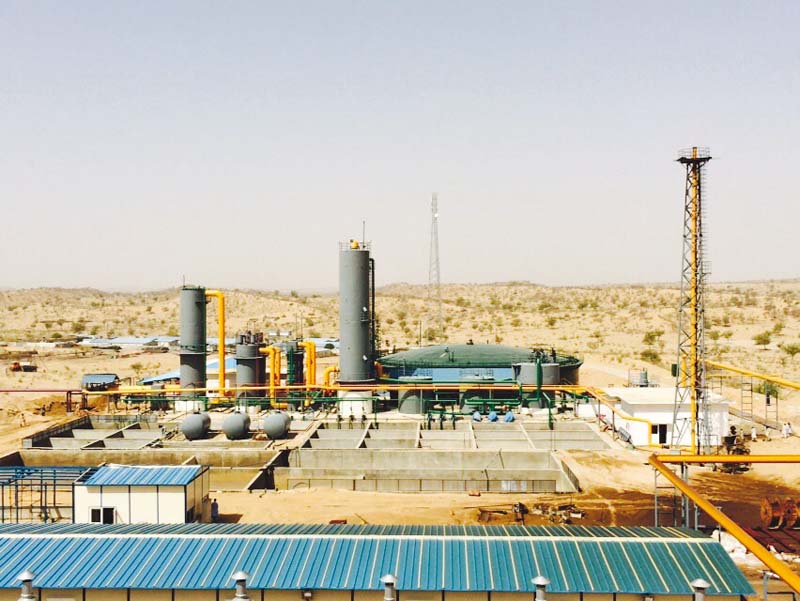 ---
KARACHI: A delegation of an American company, Low Emissions Resources Corporation (LERC), called on Chief Minister Murad Ali Shah on Tuesday to brief him about a new technology,'Coal to Chemical', jointly developed by the company and its collaborators to produce different chemicals from the scrap of coal.

The delegation included LERC Chairperson Fernando Alvarez, Chief Finance Officer Daren Person and Director Russ Gerson. Gorntazy Group chief Munir Akram, RETech Chief Executive Officer (CEO) Tanveer Zaidi, Principal Secretary to the CM Sohail Rajput, Energy Secretary Agha Wasif and Sindh Engro Coal Mining Company CEO Shamsuddin Shaikh also attended the meeting.

Briefing the CM, the companies' experts said that through the new technology, emission of coal-fired power plants will be stored and different chemicals will be produced out of it.

Power plant construction: Thar residents want share of development

According to the experts, the technology used in coal power plants in Thar was the latest one and it did not pose any dangers to the environment. However, emission of power plants went to waste in the atmosphere, and if it was collected, it could be used to produce ammonia, methanol and water, adding to the commercial viability of the power plants.

The CM asked the delegation to establish proof of their concept through an experiment or lab test. "If the experiment turns out to be successful, the provincial government will start the pilot project with the company," he said.

Kiran Sadhwani is the first Thari female engineer at Thar Coal Project

Shah also directed the energy secretary to coordinate with the delegation on their visit to the coal mines in Thar.
COMMENTS
Comments are moderated and generally will be posted if they are on-topic and not abusive.
For more information, please see our Comments FAQ